River links and pavilions
The Water of Leith
The transformation of the Water of Leith, in a single generation, from dank, stinking, industrial sewer, to a primary component of the City's green network and wellbeing infrastructure, has been a remarkable emblem for the positive evolution of the city.
Malcolm Fraser Architects worked extensively on this transformation, converting the old Bank at Stockbridge into the popular Pizza Express, the Civic Trust award-winning conversion opening up the building to the river. The Millennium project followed, where the practice led the team which filled-in the missing sections of the walkway, linking it all the way from the Pentlands to Leith, and converted the old Slateford School into the Water of Leith Visitor Centre. The Toll House now follows, downstream at Canonmills.
Fraser/Livingstone Architects well understand the importance and potential of the river for the people of Edinburgh, its green infrastructure role and attendant possibilities for enhancement.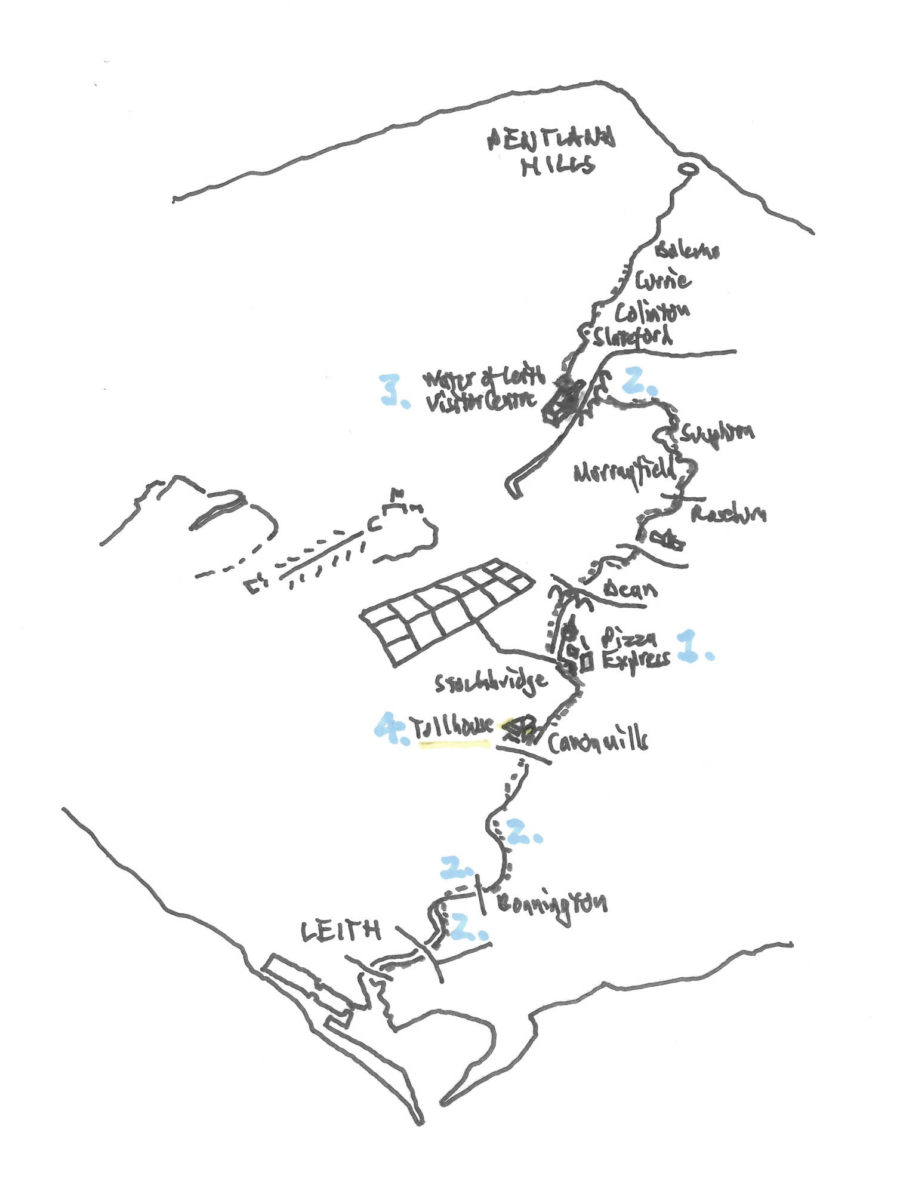 CLIENT / Daniel Multon and Gardener's Cottage
ARCHITECT / Fraser/Livingstone Architects

Gross Internal Area / 120m2

Brief and Construction / A new bar and restaurant pavilion on Edinburgh's urban river.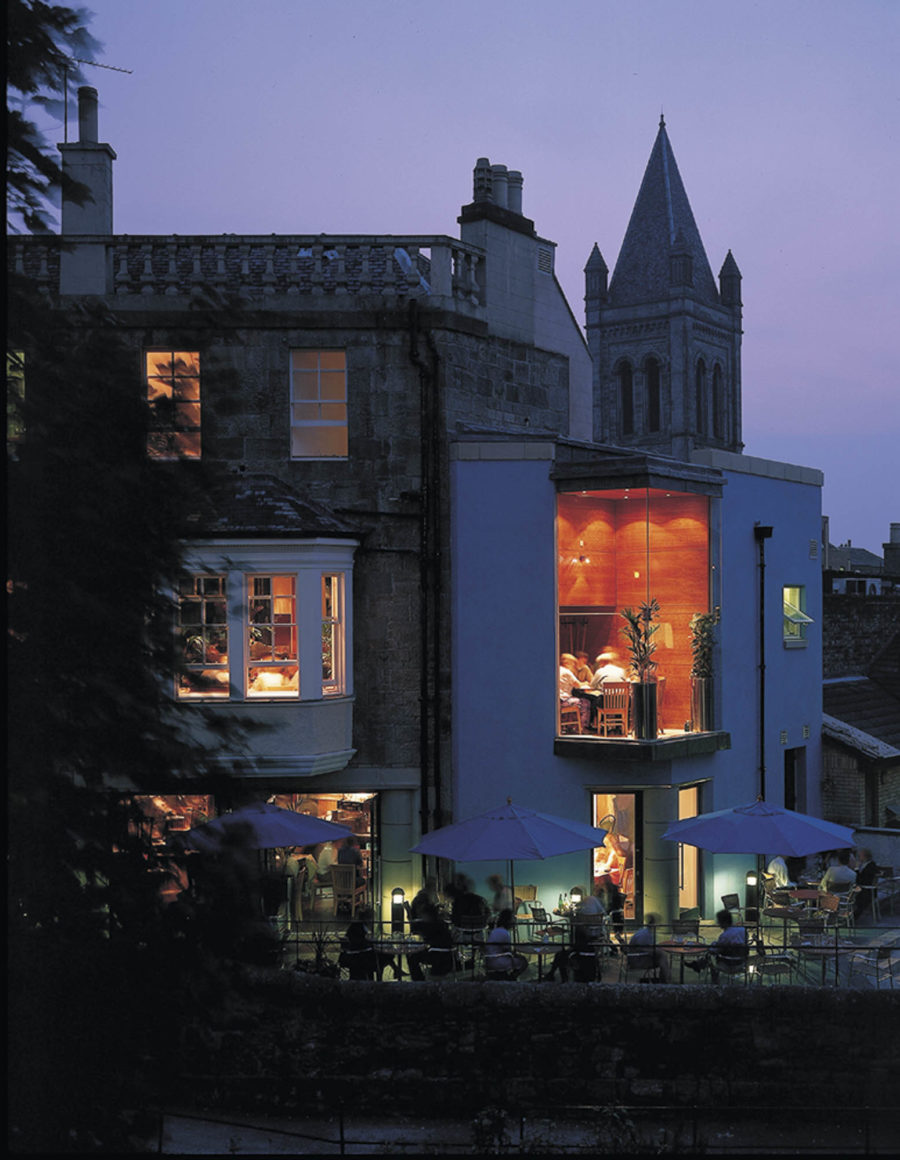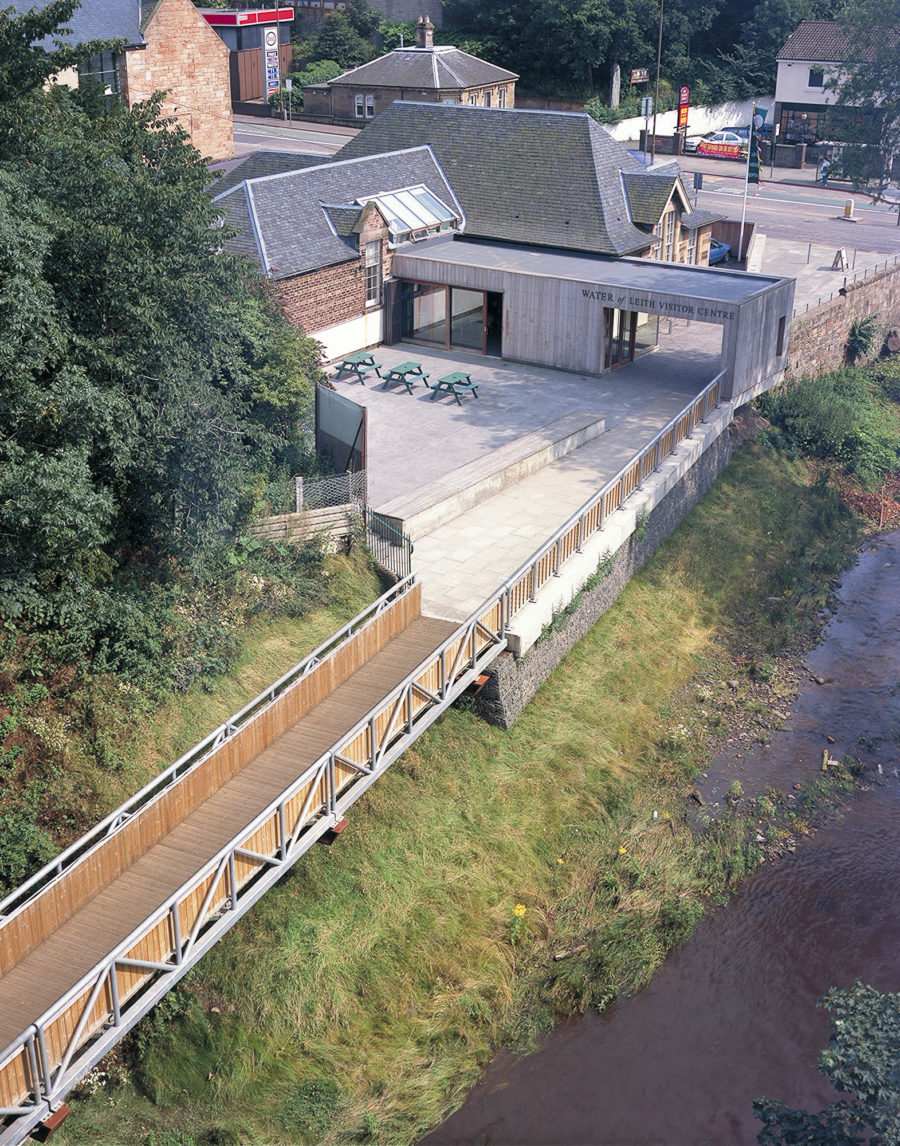 A Civic Marker
Just as the Stockbridge Pizza Express offers sustenance and casts a warm glow over the walkway at that bridge, so the opportunity at Canonmills is taken to act as way-marker along the walkway, opening up to the river and its walkers.
Located on a prominent intersection of the city, this confluence of busy routes is punctuated by the sentinel of the Canonmills Clock to the south. Generous openings connect to these surrounding civic features.
FLA Team / Andrew Gillespie, Emma Henderson, Malcolm Fraser, Robin Livingstone
Structural Engineer / McGregor McMahon
Consultant Designers / S+CO

Costs / David Adamson Group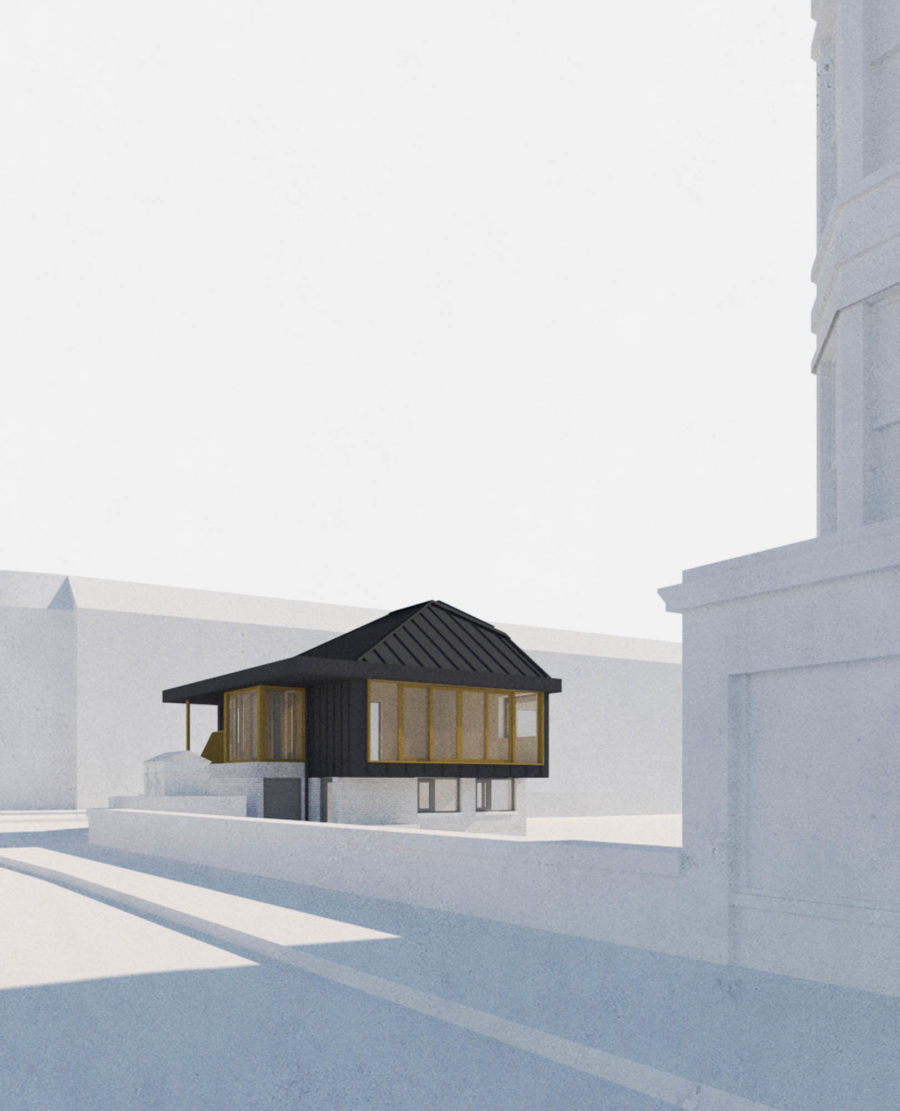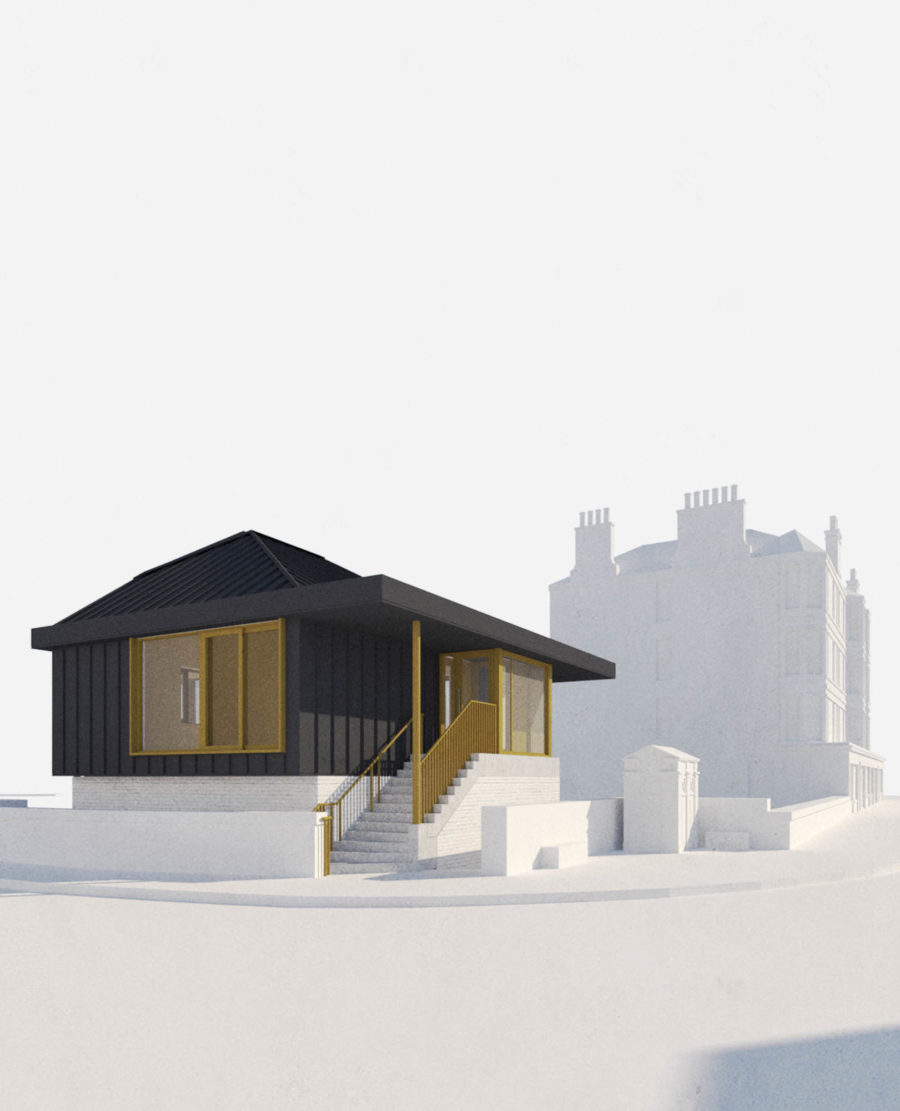 A Dark Form on the River
The existing building has its roof removed and lower floor repurposed as base and lower floor, white painted. A new forestair is built out to the side, entering next to the street corner's mature trees.
The new pyramidal pavilion form is clad in black steel and topped with a rooflight, flooding the internal stair void with light and capturing the sky and the tops of the river's trees.