Scotland's National Ballet Company integrated into a reinvigorated Tramway Arts Centre


City Strategy
The Glasgow City Council-run Tramway Arts Centre is an important resource, with major Theatre, Gallery and Community Garden spaces, but has sometimes struggled without an anchor organisation; while the highly-regarded Scottish Ballet had outgrown their home. 
Bringing them together on a still derelict corner of the old Tramway depot site reinvigorated the Tramway, while enabling Scottish Ballet to find a new home among friends.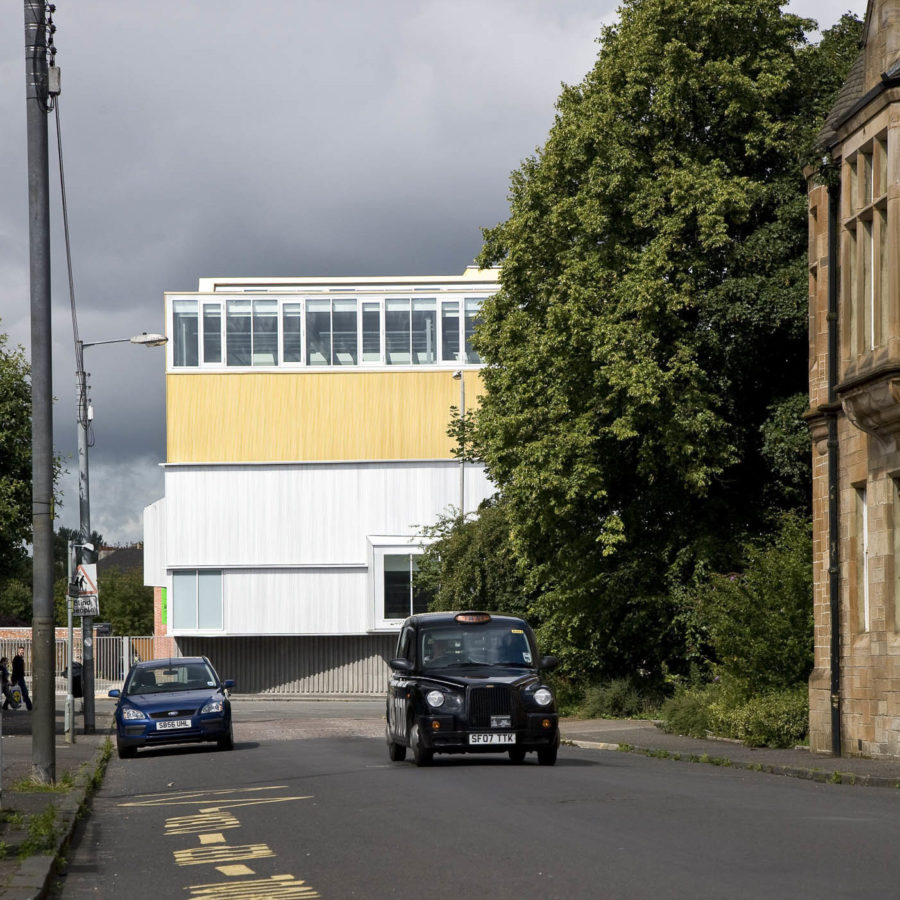 CLIENT / Scottish Ballet and Glasgow City Council
ARCHITECT / Malcolm Fraser Architects
COMPLETION / June 2009
GROSS INTERNAL AREA / 5,776m2; 3 principal studios, wardrobe, music, offices for all and scenery and other technical workshops, plus community dance studios and alterations to the Tramway café and offices.
BRIEF AND CONSTRUCTION / headquarters of the National Company newbuilt into the old Tramway complex.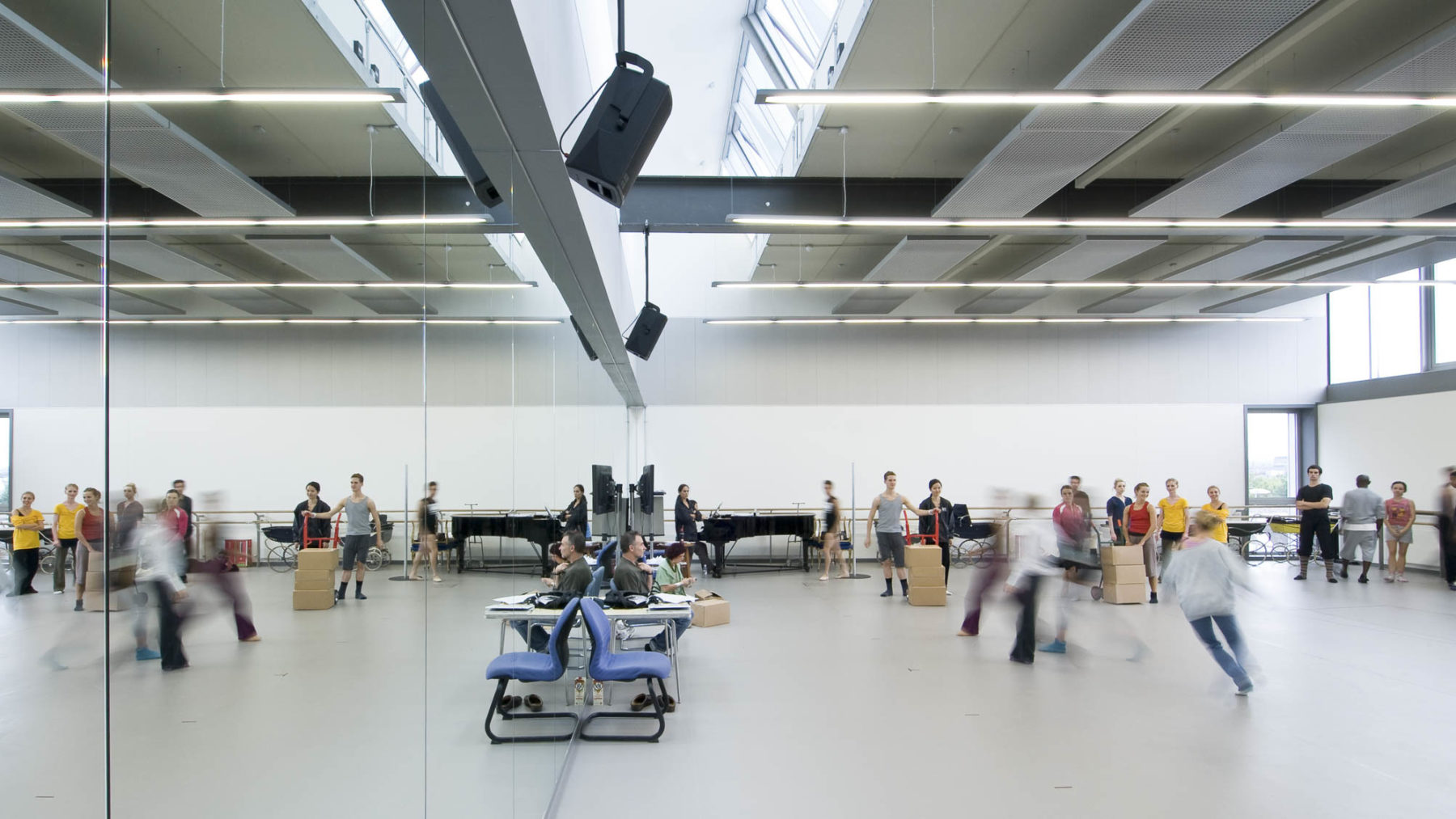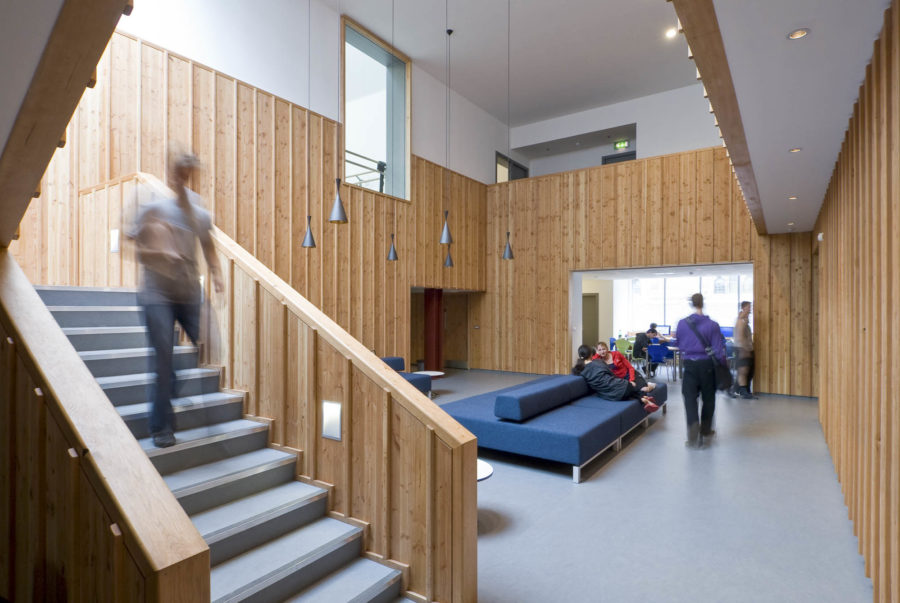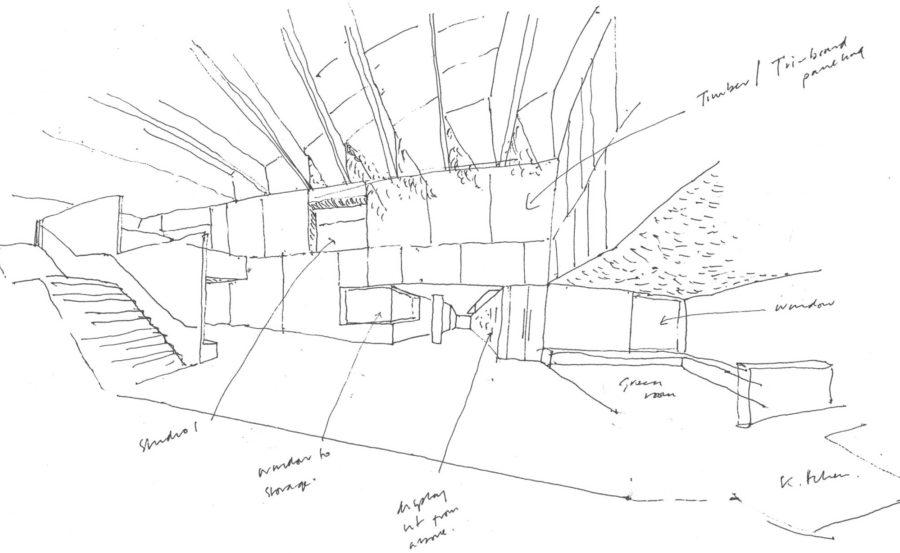 An Integrated Company, a Layered Response
Most ballet companies separate technical and creative functions on different sites. Scottish Ballet believed their strength was grounded in unity, with all departments part of a shared vision.
Functions were stratified with: the technical areas, including the double-height Workshop, at ground level, easily accessible for get-outs; the administration, wardrobe and music areas on the first floor with a long, rising corridor accessing them from the Tramway entrance and café space; and the three huge rehearsal Studios sat above, flooded with diffused light.
Scenery lifts and principal circulation links the layers but, also, views link between, with a warm timber Court and Green Rooms off, as the beating heart of the building, from where big windows allow views down into the Workshop and up into the Principal Studio and its trapezoidal, eggcrate roof.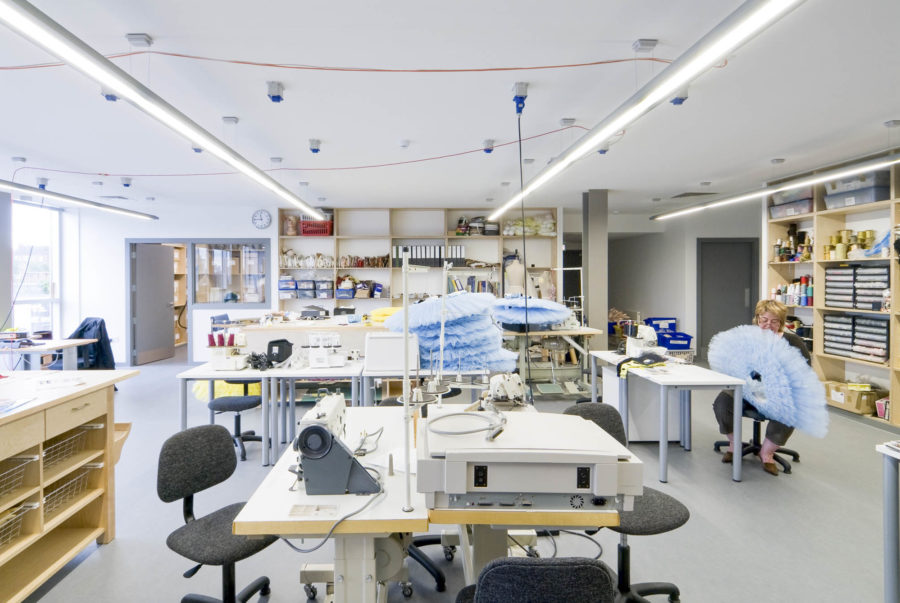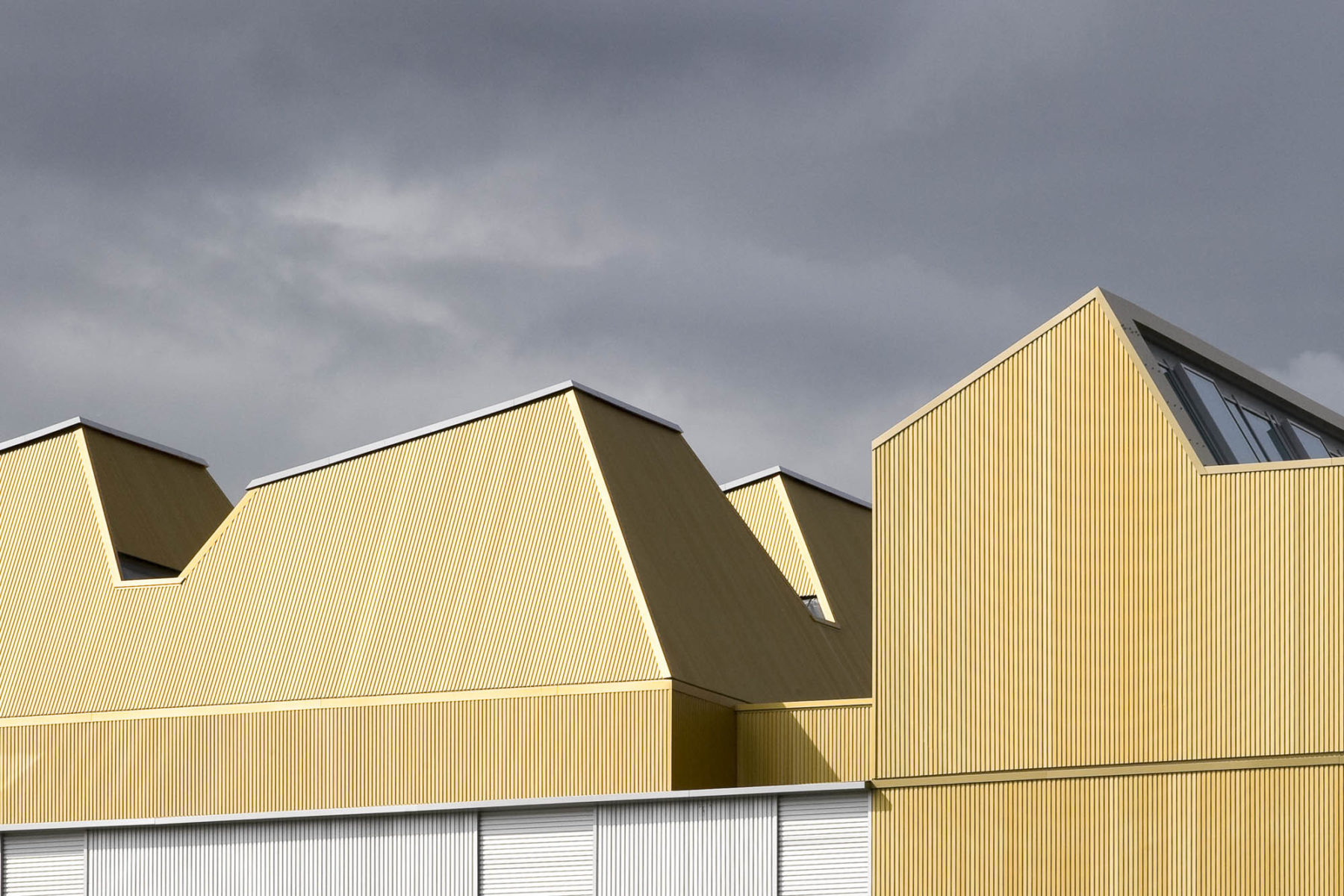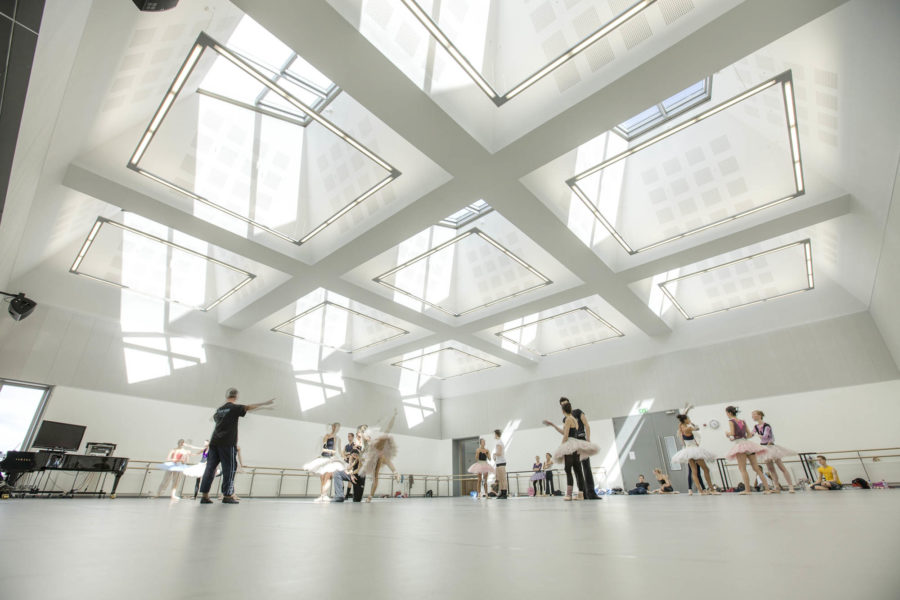 Materials that Work Hard, Materials that Warm
Ballet is art born of very hard work. Studios and workspaces are simple and robust, light and hard-wearing. Relaxation areas, such as the Court and Green Room are, in contrast, warm and relaxing, timber-lined.
Outside simple materials work hard too: pigmented, striated pre-cast concrete to the base course, anodised, gold and natural anodised silver aluminium, locally-rolled, above, as a glowing, modelled mass with big windows catching views and showing-off wardrobe and other areas, rising to the principal studio's roof pyramids.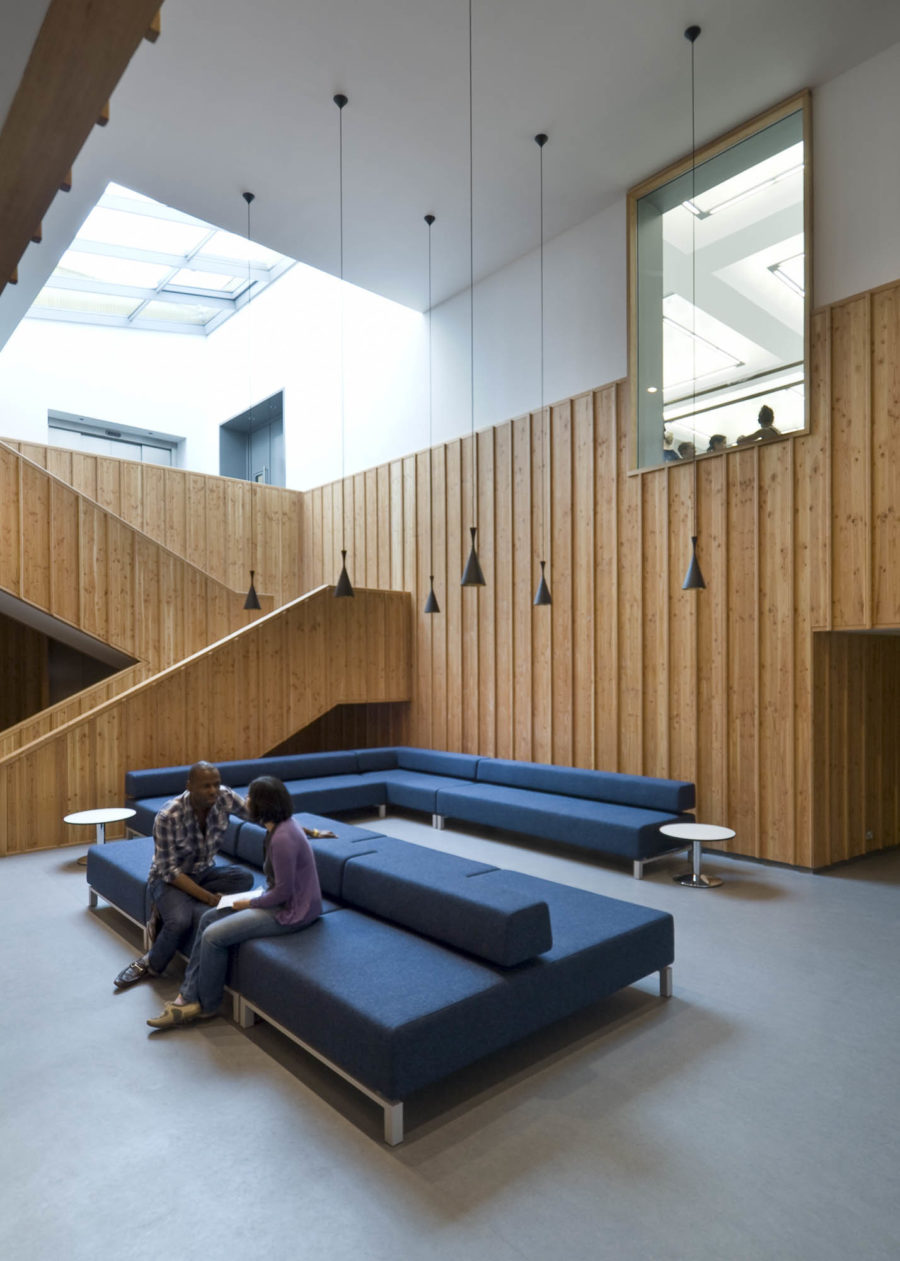 Main Contractor / Carillion Construction; contract value £8.25m
MFA Team / Clive Albert, Niall Jacobson, Robin Livingstone, Hanne Vanreusel, Malcolm Fraser
Structural Engineer / Struer 
Services / Waterman
Costs / Capita
Acoustics / Sandy Brown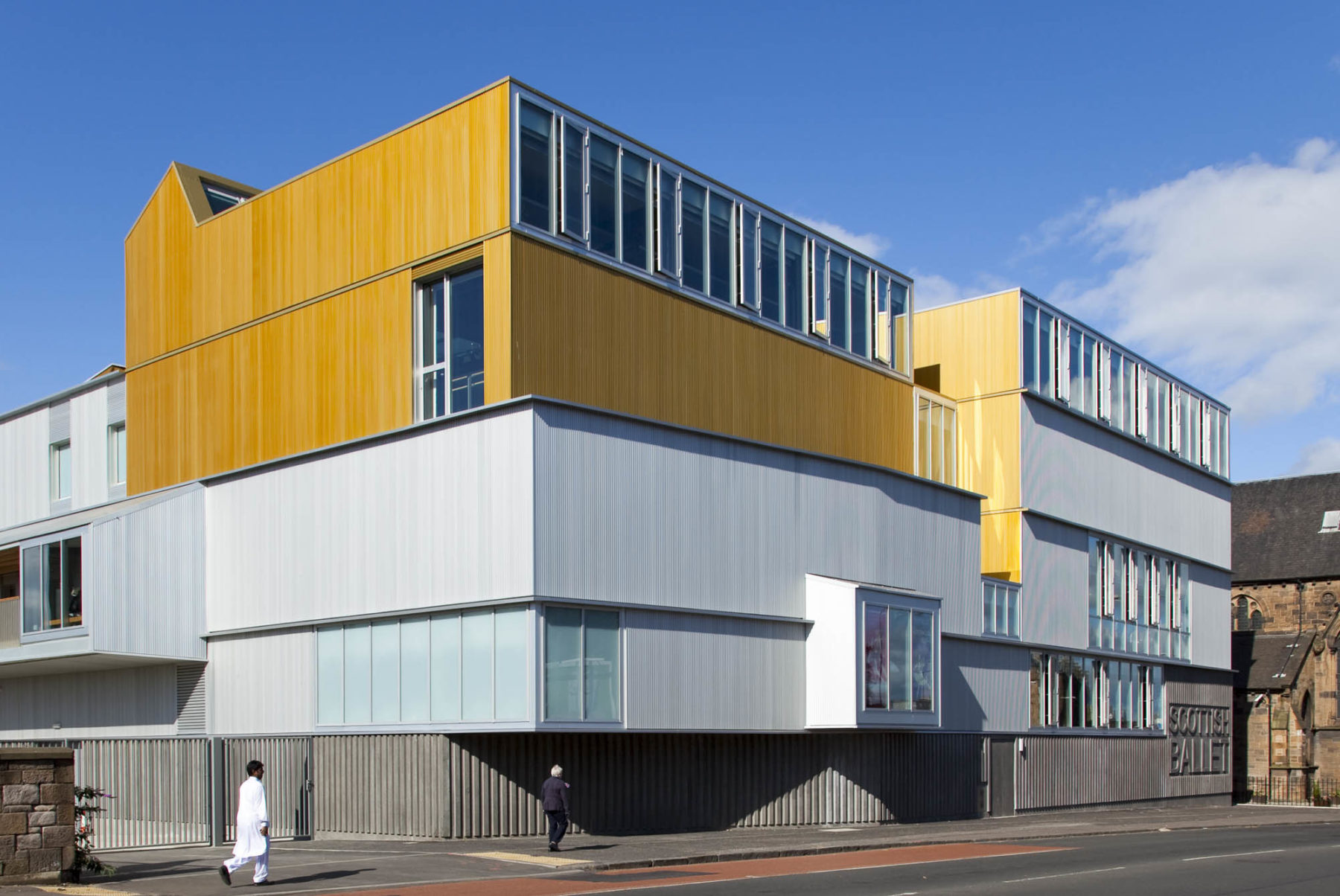 Principal Awards
Scottish Design Awards, 2010
Architecture Grand Prix
Scottish Design Awards, 2010
Best Public Building
Glasgow Institute of Architects Award, 2010


Roses Design Award, 2010
Public Building
Silver

Further Information