Family homes in the City
A Radical History
The historic Edinburgh Colonies are a wonderful thing: a duplex over a ground floor flat, self-built by workers originally locked-out of industrial disputes, on cheap land on the then-outskirts of the city – the "colonies". 
They provide dense city living but with every house having its own garden – an exemplar of family living in the city and a challenge to the poverty of contemporary thinking about place, which banishes families to wee boxes in the suburbs, abandoning the city to the poor or gentrified.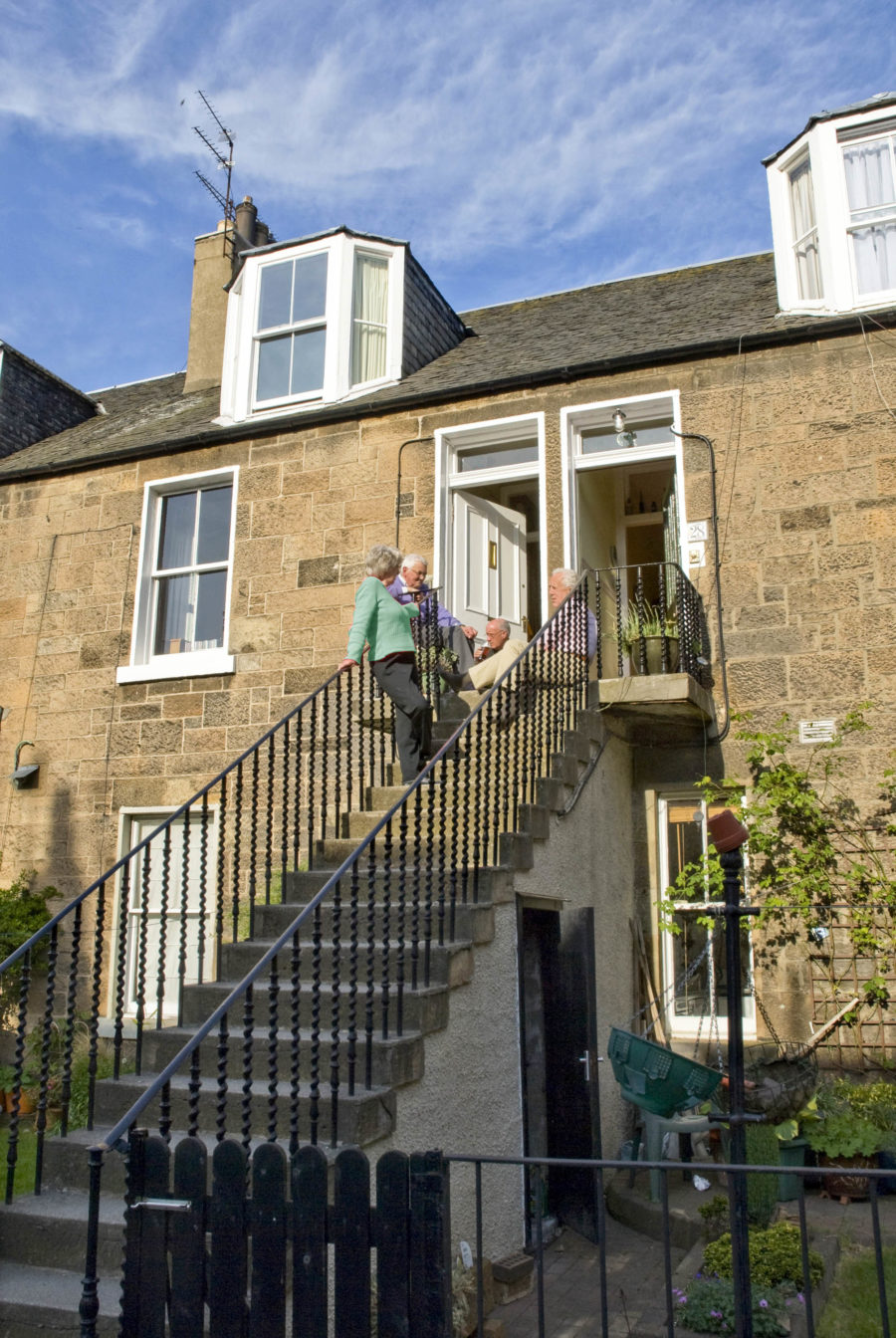 CLIENT / Port of Leith Housing Association and City of Edinburgh Council
ARCHITECT / Malcolm Fraser Architects, delivered by Collective Architecture
COMPLETION / January 2018
Site area / 94 new homes on a 1.7 hectare site in a mix of social rented (32) and mid-market rent (62).
Brief and Construction / New Council homes showcasing the City of Edinburgh Council's 21st Century Homes ambitions.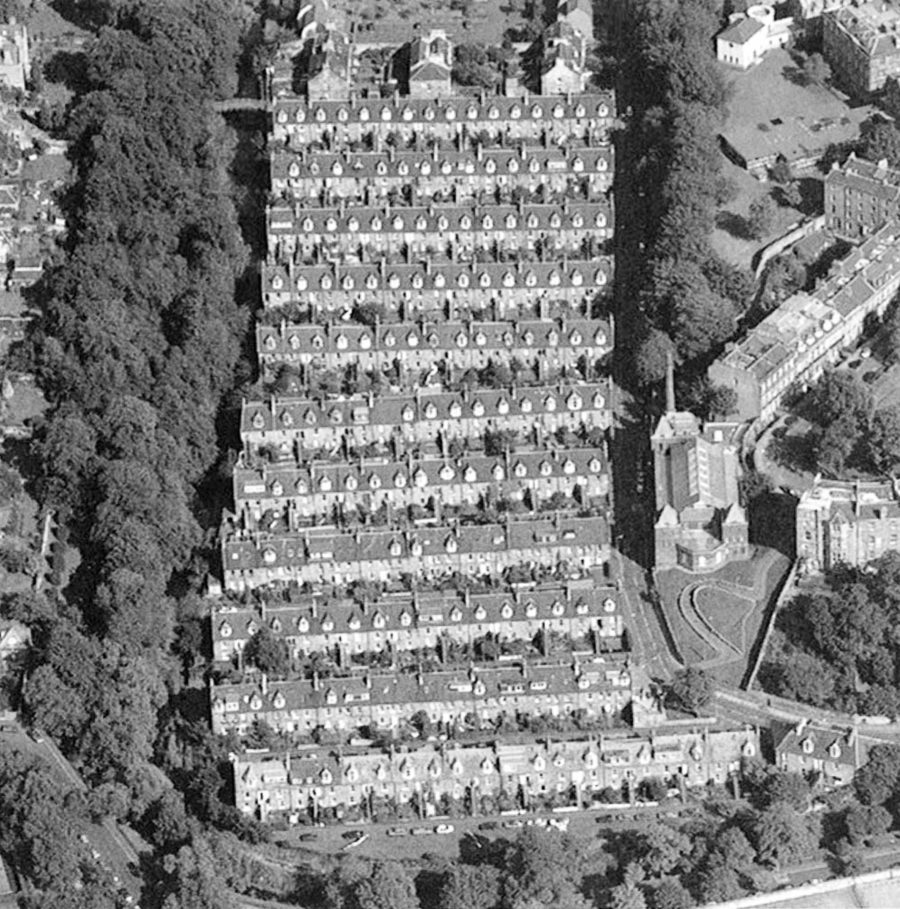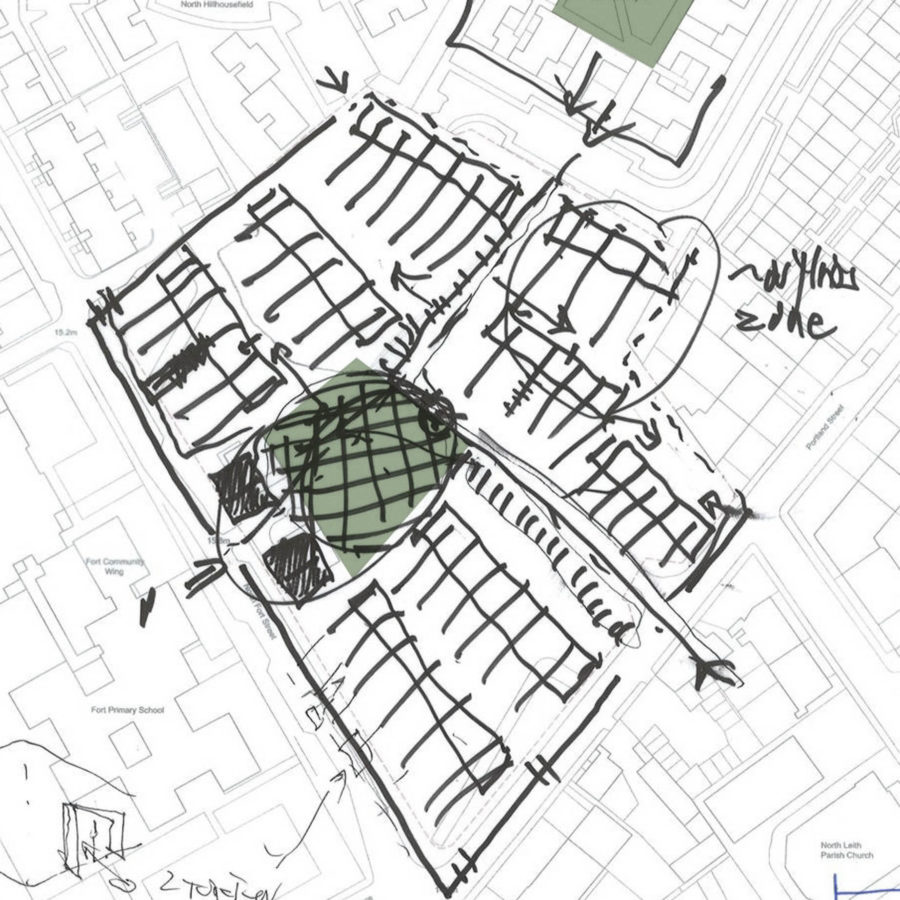 History Reinvigorated
The original Colonies split their gardens to the east and west and therefore limit sunshine to morning or afternoon, while providing awkward overlooking, with ground floor living rooms looking out to their upstairs neighbour's gardens.
Leith Fort took the old Colonies patterns and reinvigorated them, orientating all living spaces and gardens so all face the sun, controlling parking through a calmed loop and fanning the close layouts out from a shared village green, located at the old Fort's historic gateway.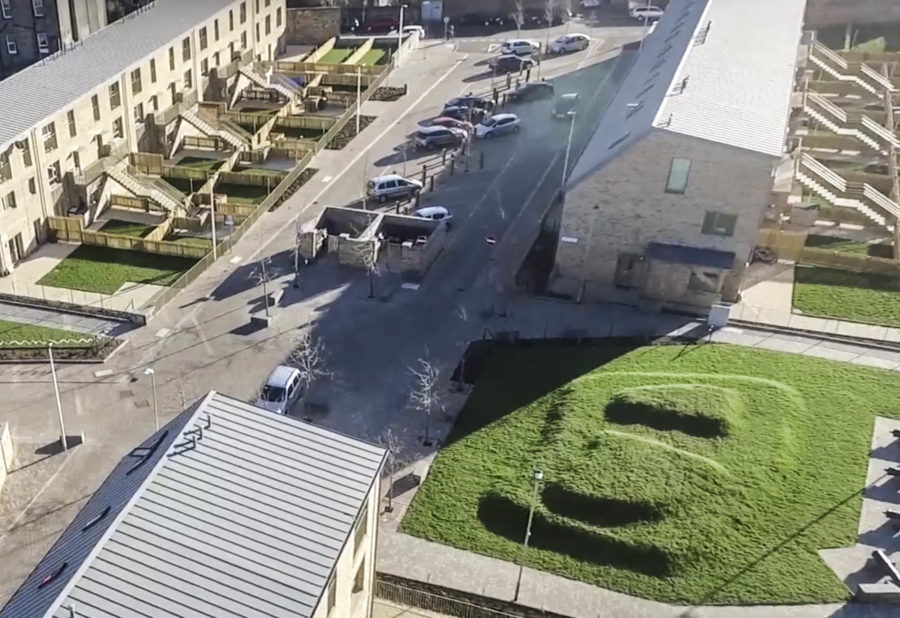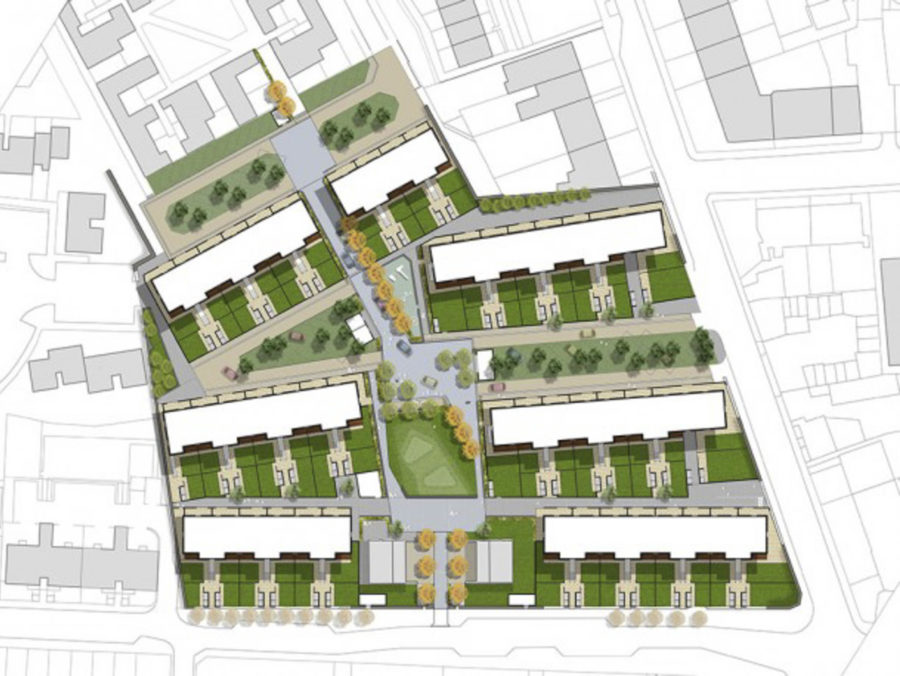 You're not just bundled together. There's so much space for the children
Resident
Leith Fort
Patterns of Occupation
First is a Village Green at the heart, engaging with the Fort's retained gateway (designed by James Craig, masterplanner of Edinburgh's new Town) and Adjutant's Houses; secondly vehicles are stitched through, traffic-calmed; third Colonies terraces fan out with all living rooms and gardens facing south – with a bit west too; next pedestrian closes access the remaining terraces; parking is held to the homezone and surrounding streets; the historic Fort wall is reduced to allow sun in; and the layout fans out to fill the site and embrace the sun.

Coming Alive
It's lovely to see residents taking full ownership: people on the forestairs, talking across to their neighbours; the wee village green at the heart with kids playing in it; washing hanging out, people gardening, toys left around and an ice-cream van visiting; the calmed street stitched through it all and its general sociability and amenity.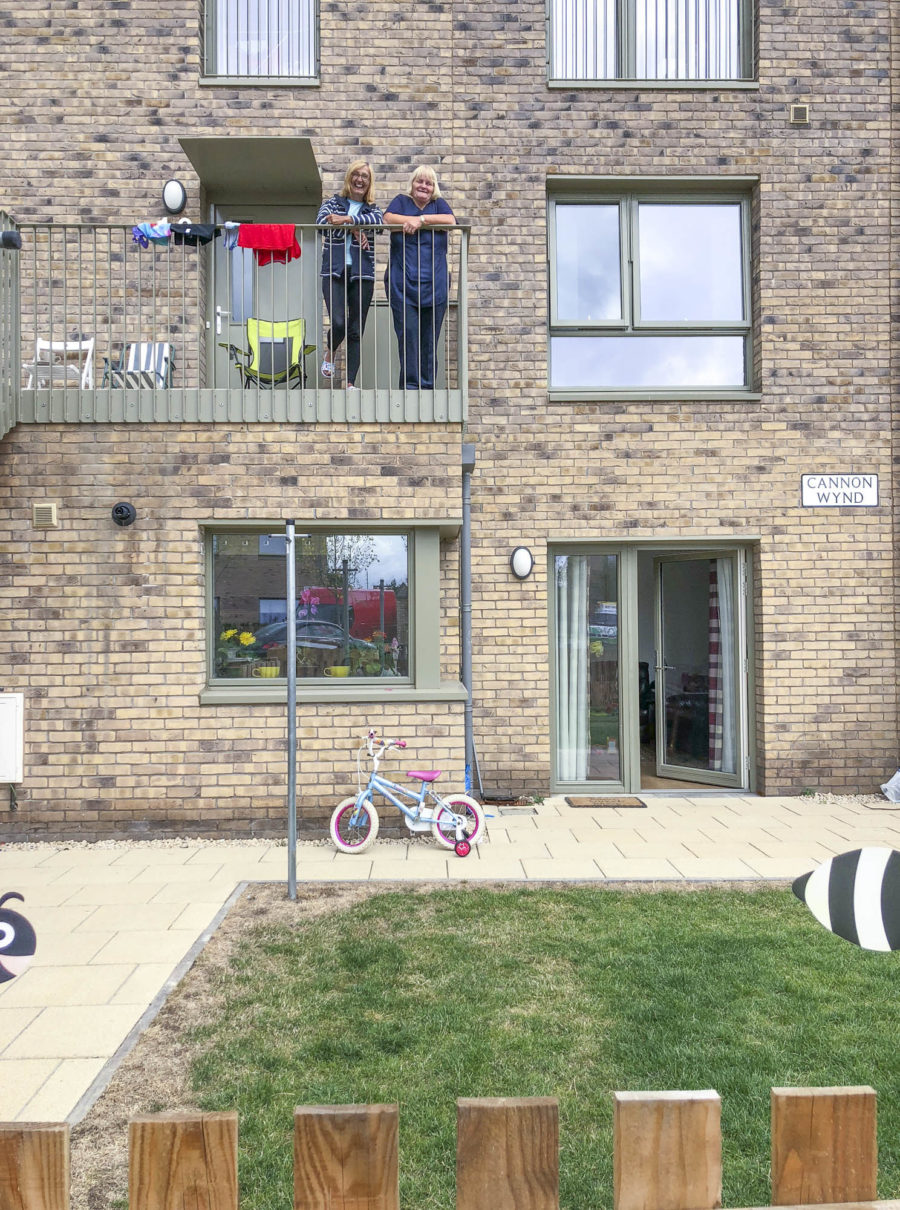 Main Contractor / CCG (Scotland) Ltd; contract value £11.6m.
MFA Team / Malcolm Fraser, Pete McLaughlan, Nicola McLachlan, Neil Munro, Jamie Moor (project delivered by Collective Architecture)
Structural Engineer / Will Rudd Davidson
Services / Harley Haddow
Costs / David Adamson Group
Landscape / Harrison Stevens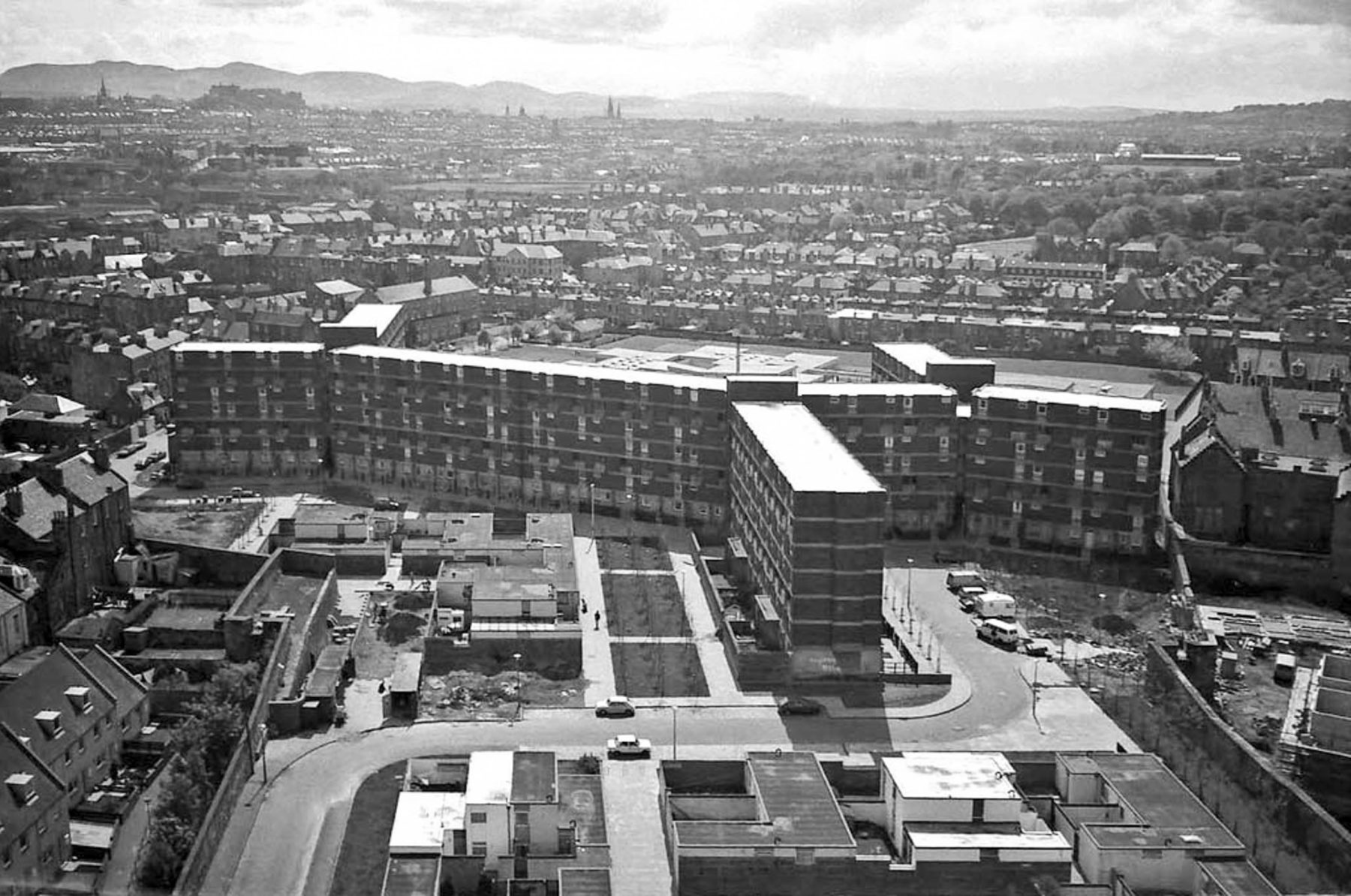 Leith Fort
Edinburgh City Council introduces the project, with input from stakeholders.
Principal Awards

RIAS Award, 2018


Saltire Award and Medal, 2018


EAA Building of the Year, 2018
Highly Commended

Homes for Scotland, 2018
Affordable Housing of the Year
Scottish Design Awards, 2018
Affordable housing of the Year
Herald Property Awards, 2018
Best Affordable Housing
Further Information
Photography
City of Edinburgh Council
John Reiach
Nicola McLachlan