Onsite March 2021
Alongside a summer opening for our Toll House restaurant, we have two more projects due for completion around the same time:
Athron Hill
Two miles above Kinross, up into the Ochill Hills, Marshall Construction are onsite with the first phase of Athron Hill, the shells sitting nicely on their sites with their internal spaces opening up to the long views south. The marketing site is open and with 200 enquiries and 90 notes of interest for these first 11 homes we are fairly confident that the balance of 24 will be commissioned soon!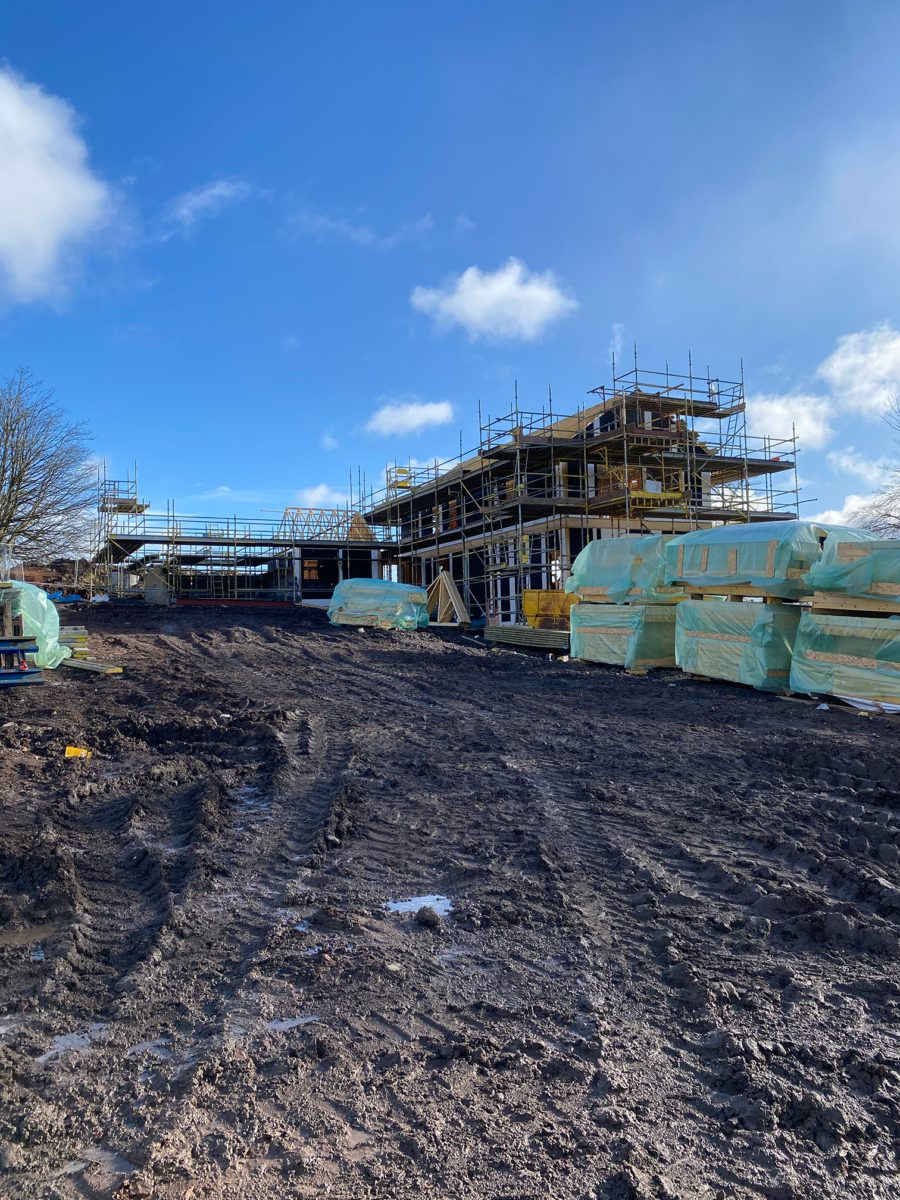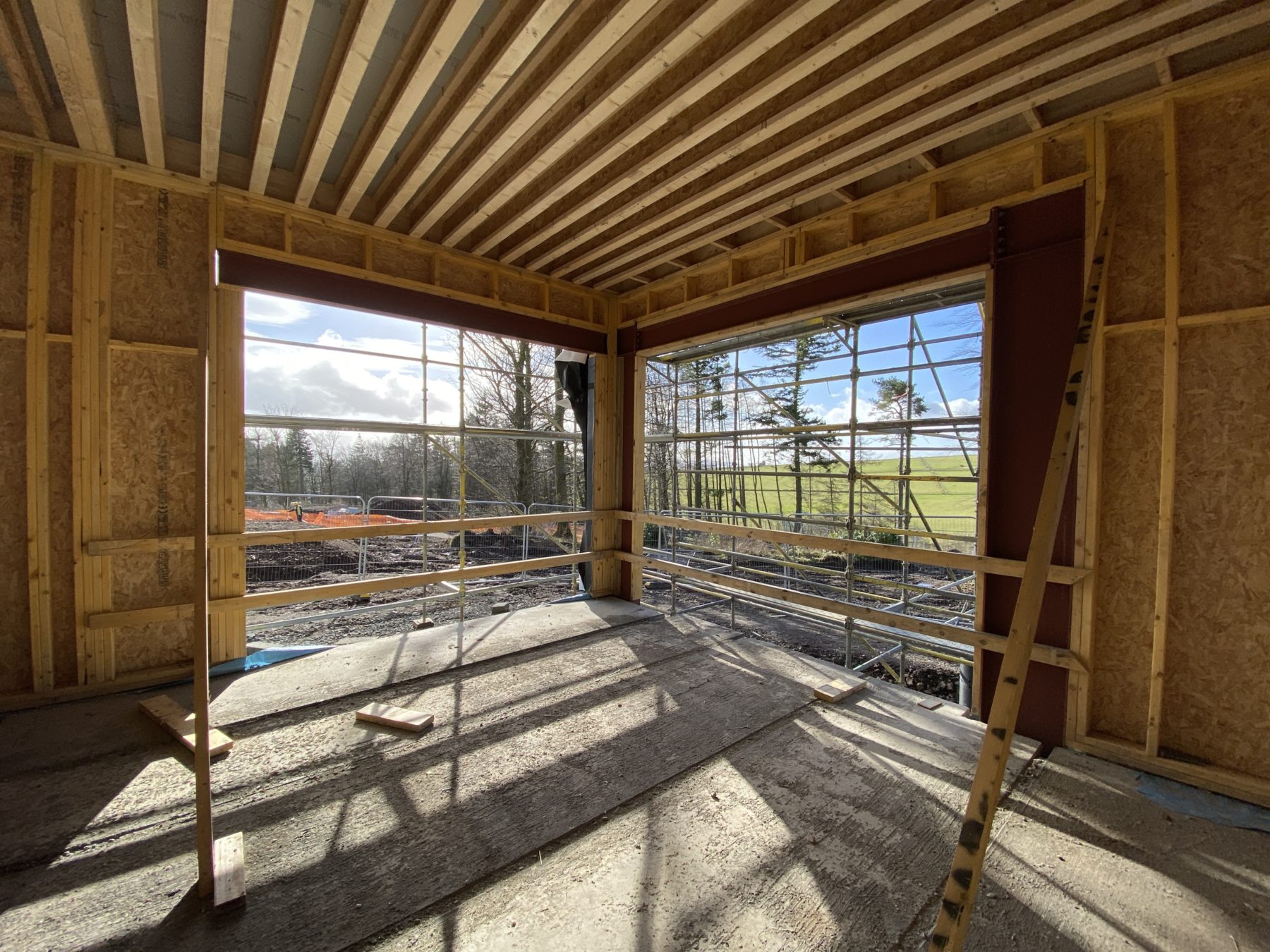 Simon Court
The clt – cross-laminated-timber – structure of our Simon Court is complete, with the fitting out, and external masonry shell, starting onsite. The erection of the massive timber panels, from Egoin in the Basque Country, was a joy to behold, all bolting together snugly before the Christmas shutdown with specialist hangers and acoustic mats and fixings to assist with meeting Scotland's high acoustic requirements.