A Community Heart
Now, and Proposed
The Scalpay Centre will provide a wide range of opportunities for the people of island, including outreach to their many visitors, currently poorly provided for. It will build on the existing, 1990s-built centre, which is serviceable, though needing rescued. The old building is perfectly sited, sitting on the busy Pier at the centre and head of the village and looking out over the island's North Harbour, both visible from the Harris road and to incoming maritime visitors; and it provides decent space in the well-proportioned Main Hall.
Its disadvantages are equally clear: though it sits on this prominent site it is closed-up to views, both out across the pier, with its bustle of fishing boats, incoming yachts and boat trips; and in to the village, from which it is almost invisible behind the fire engine garage. It also requires more space, for a Heritage Facility and an improved café, and better connections, to allow these spaces to be used flexibly.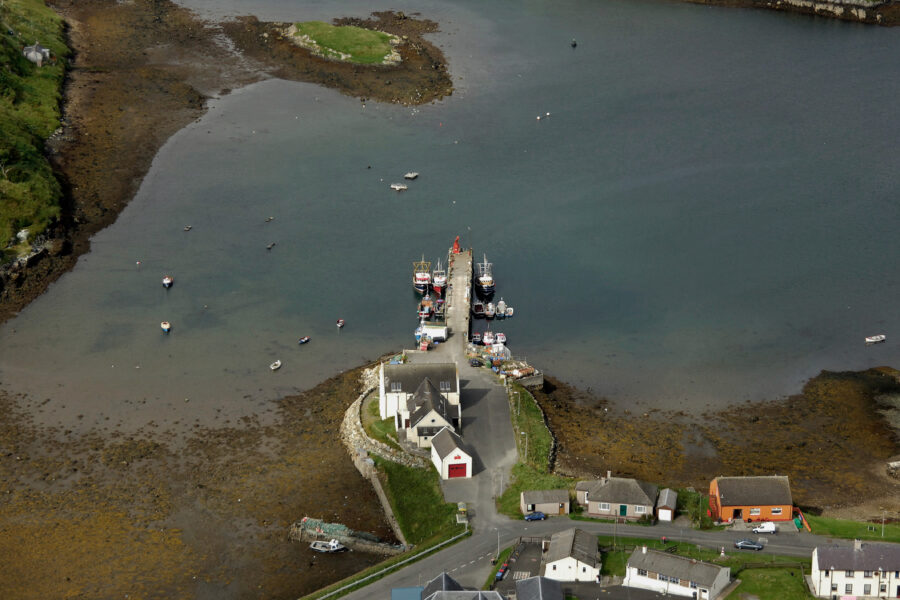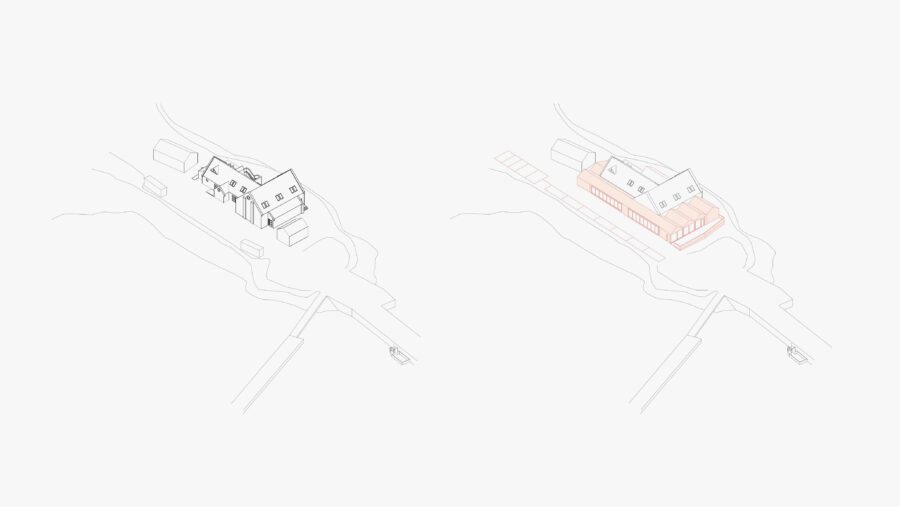 CLIENT / Scalpay Community Association 
ARCHITECT / Fraser/Livingstone Architects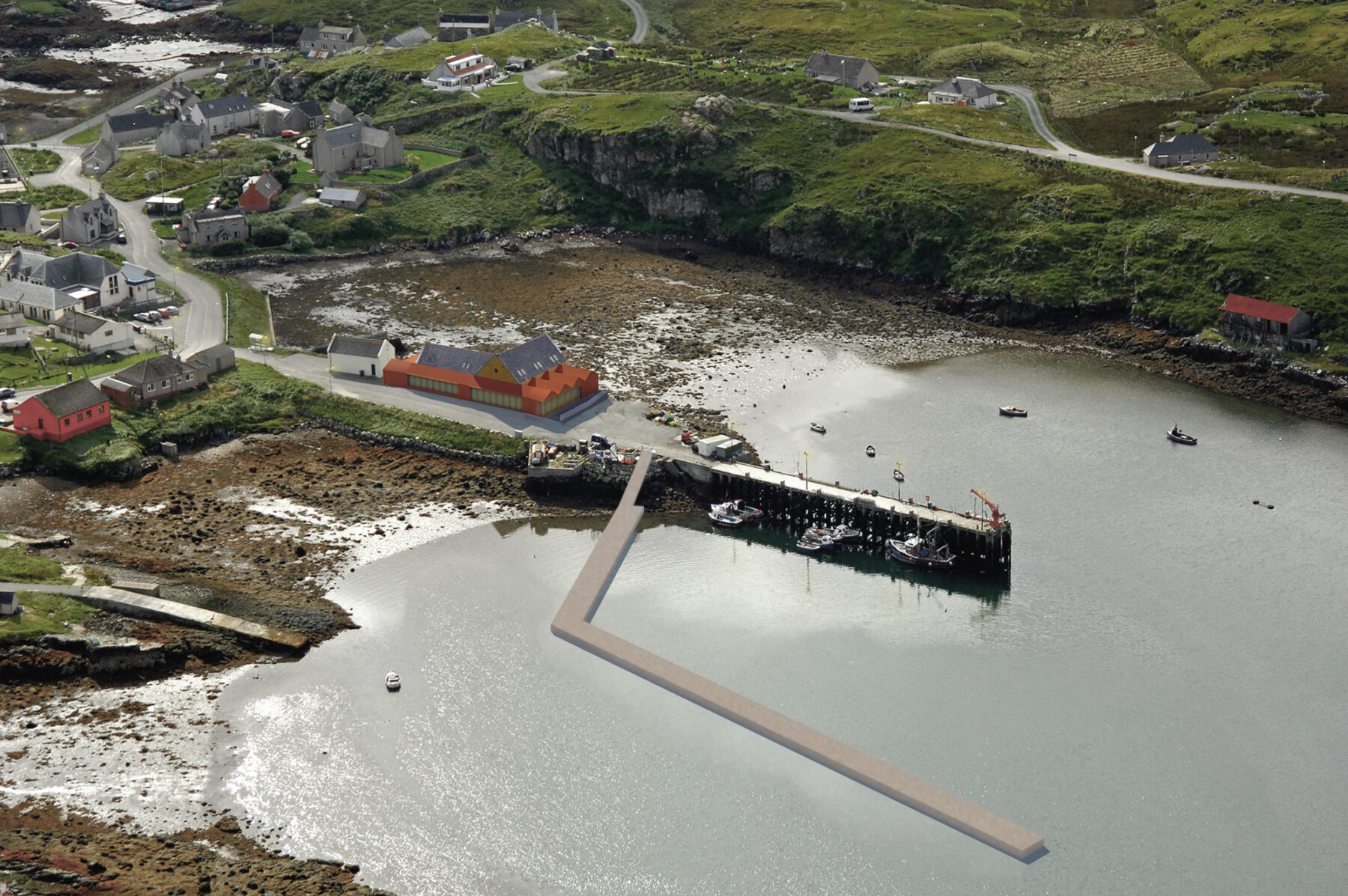 The Wrap 
The architectural solution is as simple as possible: a ribbed metal "L" with café opens to the Harbour whilst lighting-up the bay, then stretches, as corridor link, along the side of the main spaces, feeding-into them, till it flares out at the entrance, signalling to the village and drawing people down. 
New marina showers and toilets are to be provided to the left of the main entrance – with separate outdoor access for after-hours. A reception lobby leads to the Heritage Centre with public room and a study/archive room behind with views of the bay. Centred around a relief map of the island, it is envisaged that these facilities provide a place for both tourists to learn about Scalpay's rich history and give the local heritage group a permanent archive and gathering space. Stairs lead to the first floor which contains community/lettable offices.
The main hall sits at the heart of the floor plan, with a new full wall of storage to allow flexible layouts for new furniture and equipment. On the north-west of the building, a new shop and cafe, with an external terrace allowing big views across to the Pier, will be able to operate independently of the hall to offer basic provision for visitors to the island throughout the year.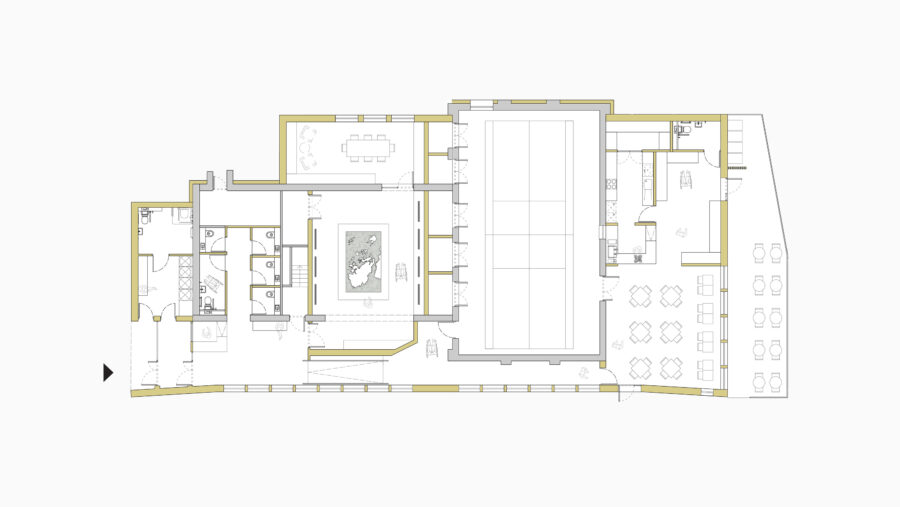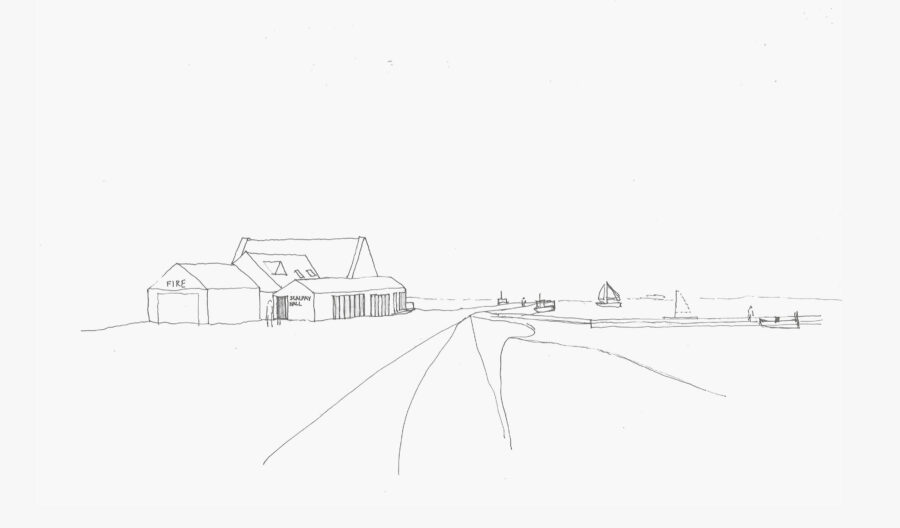 Pre-Rusted 
The harled Hall is repaired and painted, a rich, dark ochre, and the Wrap is in corrosion resistant Corten Steel – whose oxidisation forms a protective layer, resisting future rust while matching the colour and texture of rusted steel across the village.