Simon Square has received recognition for Innovation in Design at the Scottish Homes Awards 2023.  
Simon Square is a traditional Scottish tenement built in a contemporary way, out of healthy, vapour-open, carbon-locking solid structural timber and with the form embracing light, view and openness. This is the first commercial developer-led CLT residential development in Scotland, with new technology evolved to allow the exposure of the timber internally while exceeding Scotland's high acoustic requirements
It is our hope and belief that, by pioneering and celebrating CLT construction in Scotland, Simon Square sets a precedent for future construction, providing a positive civic contribution by sharing knowledge and an appreciation for this incredibly versatile and carbon-friendly construction method.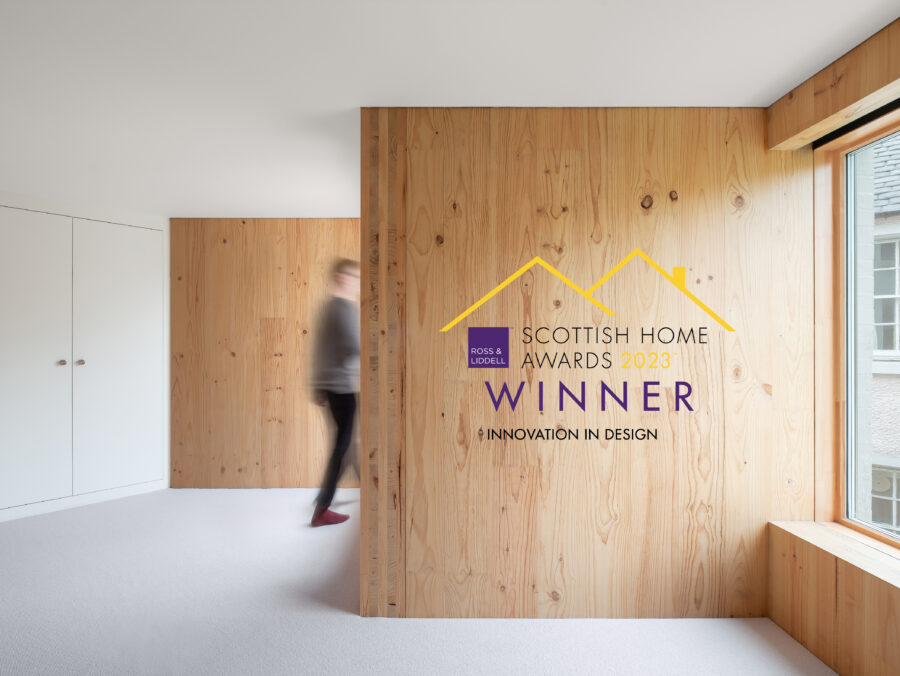 Thank you to the judging panel for recognising all the hard work from all the teams involved in delivering Simon Square.