History
The listed building is a local landmark and architectural mongrel. Its large, late-Georgian villa was 'Balmoralised' in the nineteenth century with an oriel window and tall clocktower. It was then extended in the mid-twentieth by a utilitarian box and was in use as a savings bank for many years.
When we first refurbished this building, we opened it up to the water by rebalancing the clocktower with a big, frameless bay that sits on axis with the front door. This move gives you an encouraging glimpse of the river from the street. At the river level, we formed big slappings with chunky columns, opening onto a terrace from which outdoor diners could enjoy the river.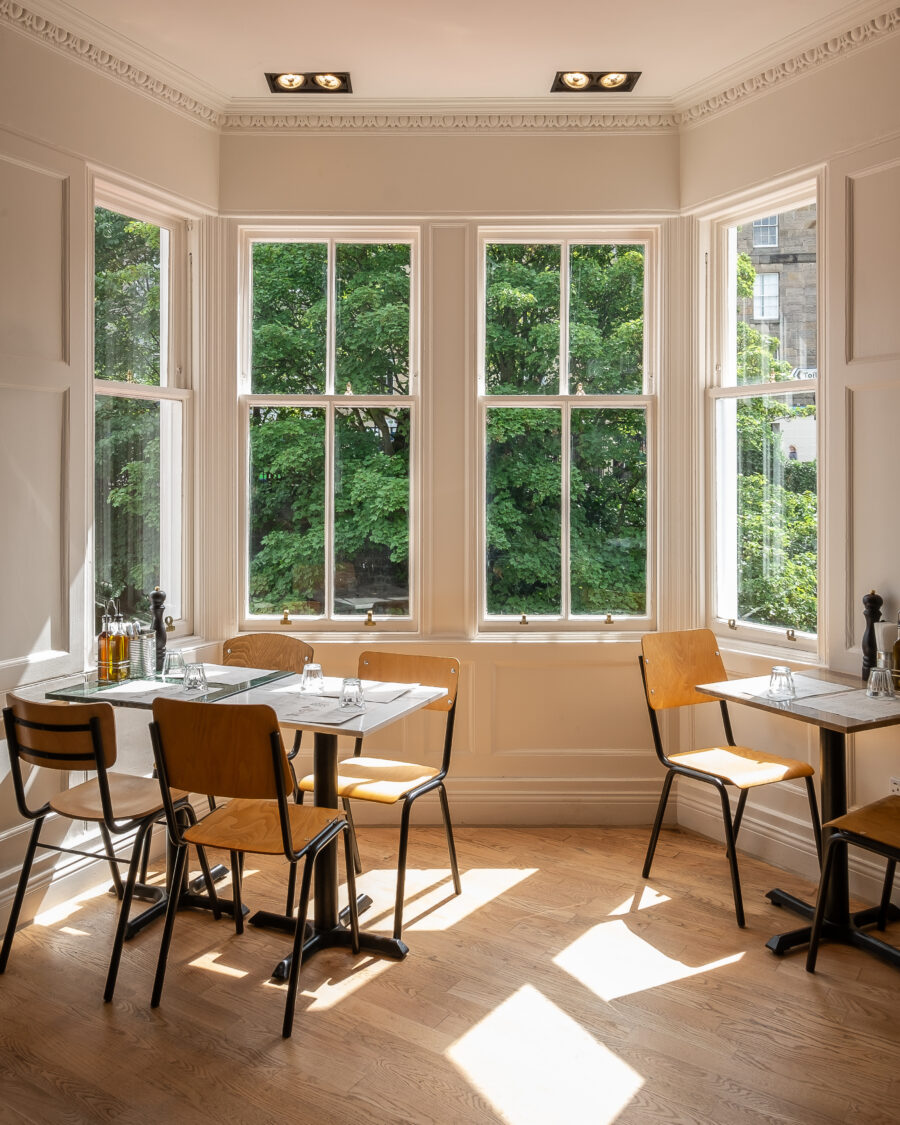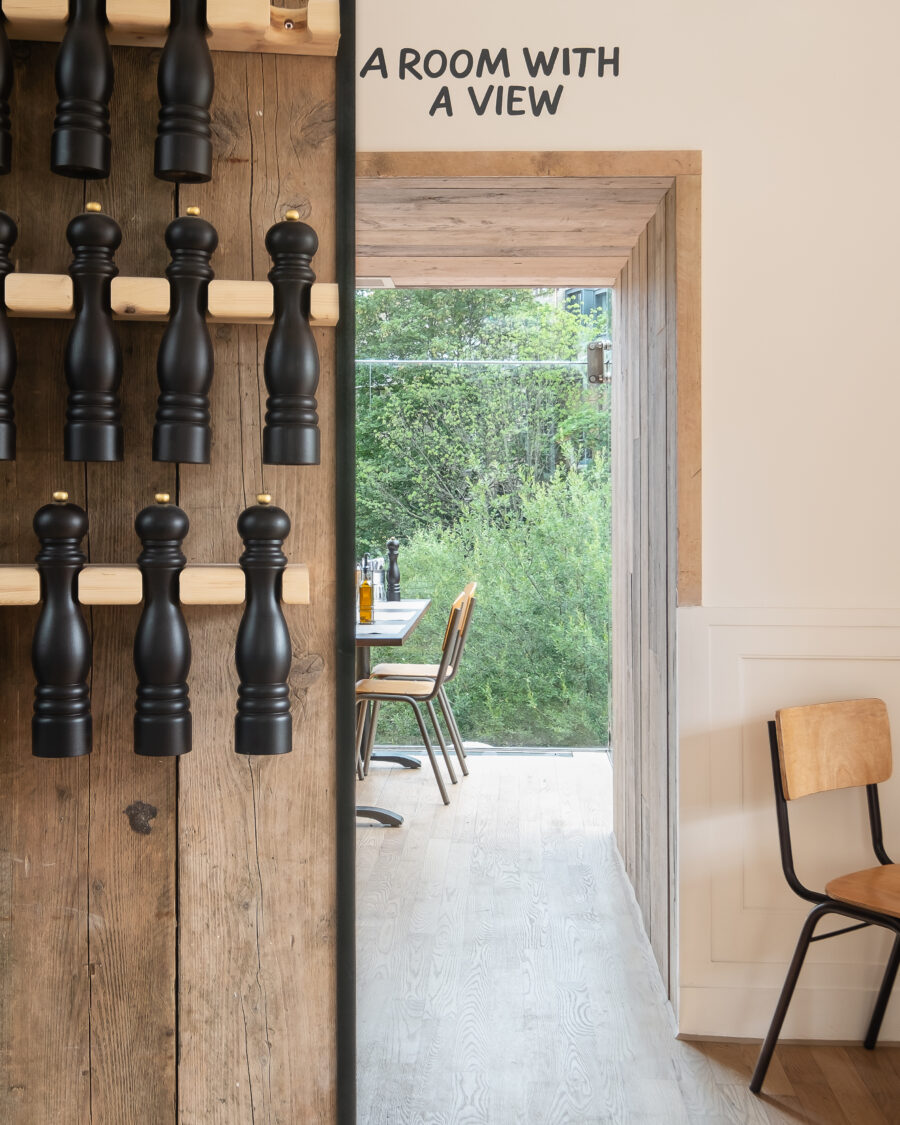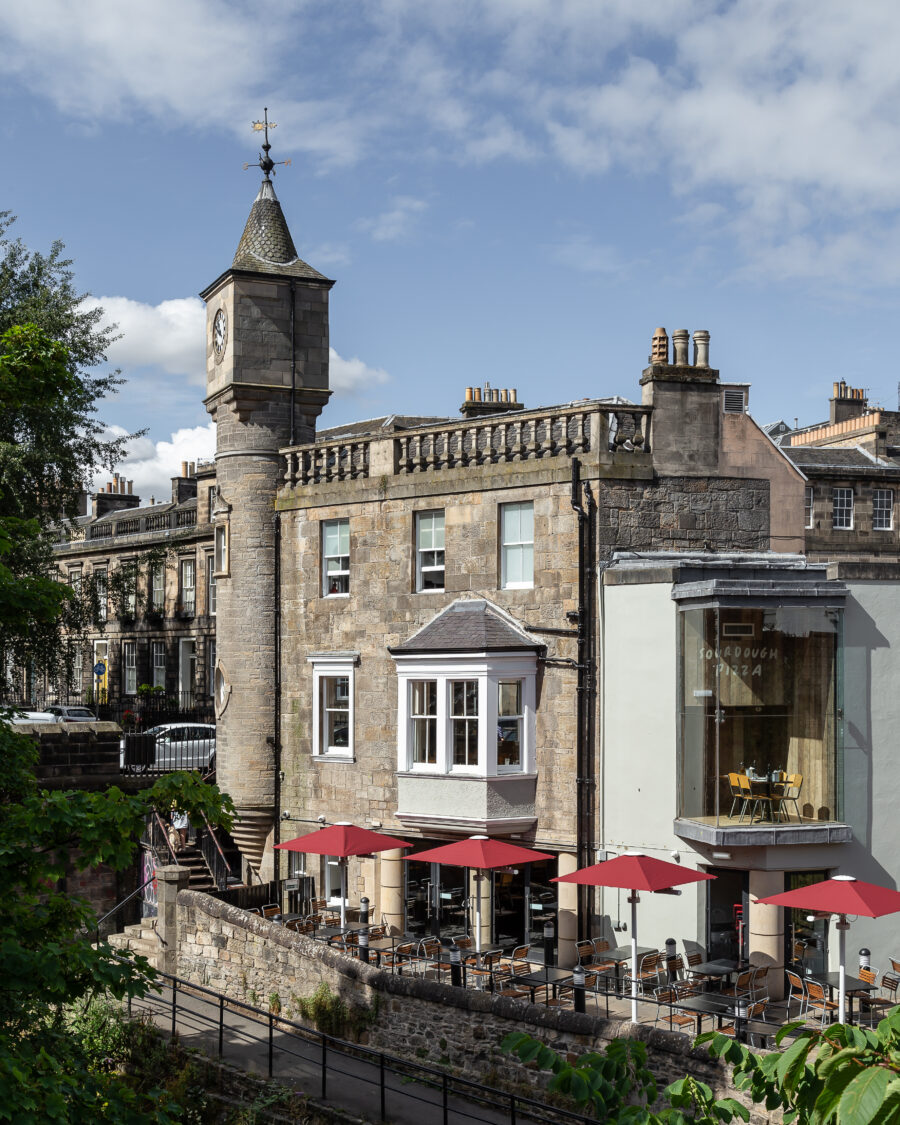 Revisiting 
After 25 years, our original Pizza Express client got back in touch, hoping to refresh the interiors and rework the layout to suit the operational needs of their Franco Manca team. Whilst the outfit has changed, the brief remained the same: an architecture of light, views, warmth, and an embrace of nature that makes for a good place to gather and so, crucially, sells more pizzas. An architecture that creates value through happiness.
Many of the changes happened behind the scenes, with essential repairs to the roof and windows and the creation of a new prep kitchen and dough room, office, and staff room upstairs – linked to the restaurant floors with a dumbwaiter lift. We reimagined the feature staircase, services and interior finishes, employing the industrial aesthetic that underpins the Franco Manca brand. The result is a refreshed and bright space, where we hope people will stop a while to enjoy a pizza whilst looking out to the sparkling green and blue thread that weaves through the city, with otters, kingfishers, dippers, and herons studding it.
The finishing touch has been carried out by a team of volunteers, led by the Water of Leith Conservation Trust, who repainted the railings on the bridge and organised the repainting of the Water of Leith walkway sign.