History and Heritage
Our new Studio takes on a shop recently occupied by the Meadows Lamp Gallery that retained glimpses of fancy tiling and stained glass from its time as one of Scotland's famous "Buttercup Dairy Co." chain. A photo from a hundred years back showed other glories, and careful unpicking has revealed its wonderful brass, gilt and black glass sign, and the shopfront has been revealed and restored.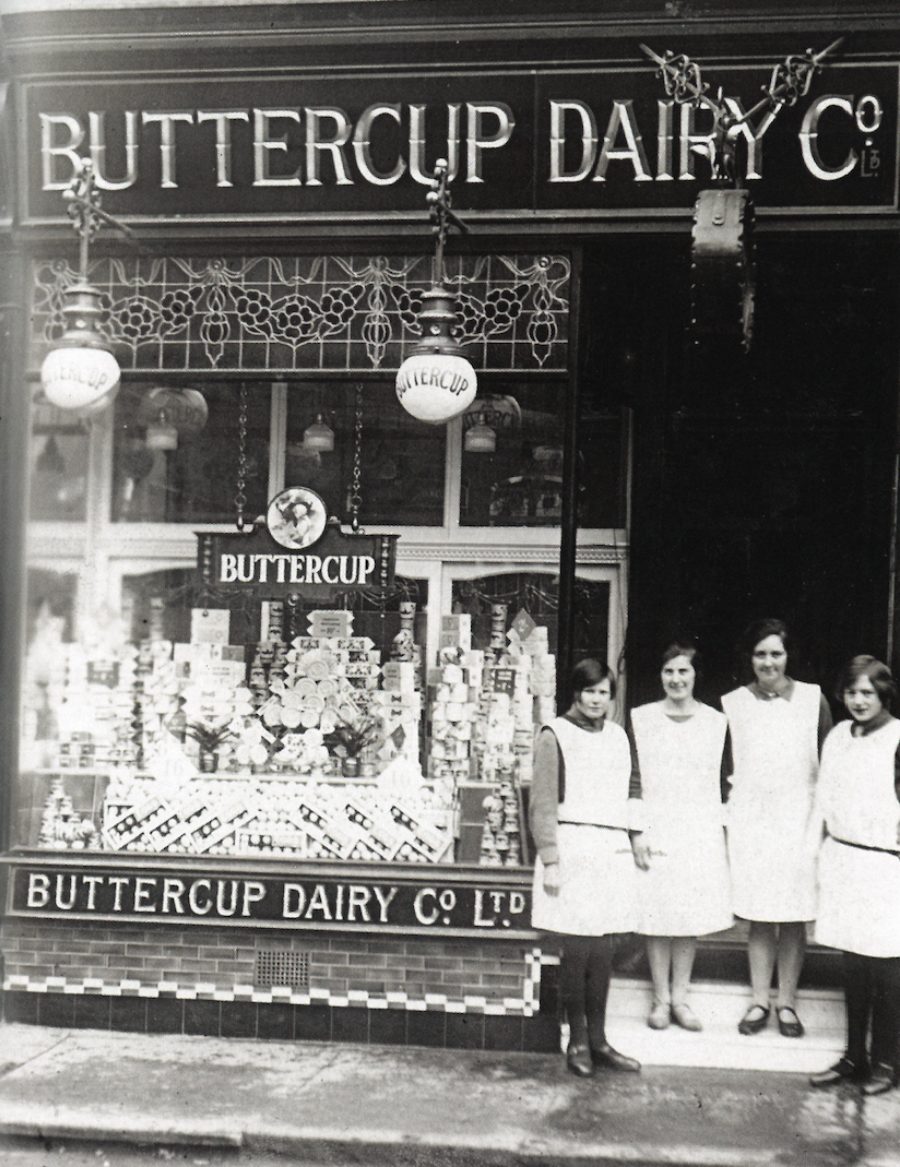 MAIN CONTRACTOR / Davy Neave of Braidwood Construction. Stair by Alistair Letch, Handrail by Bob Logan.
TEAM / Fraser/Livingstone Architects and Helen Lucas Architects - Will Cairns.
COMPLETION / Summer 2020.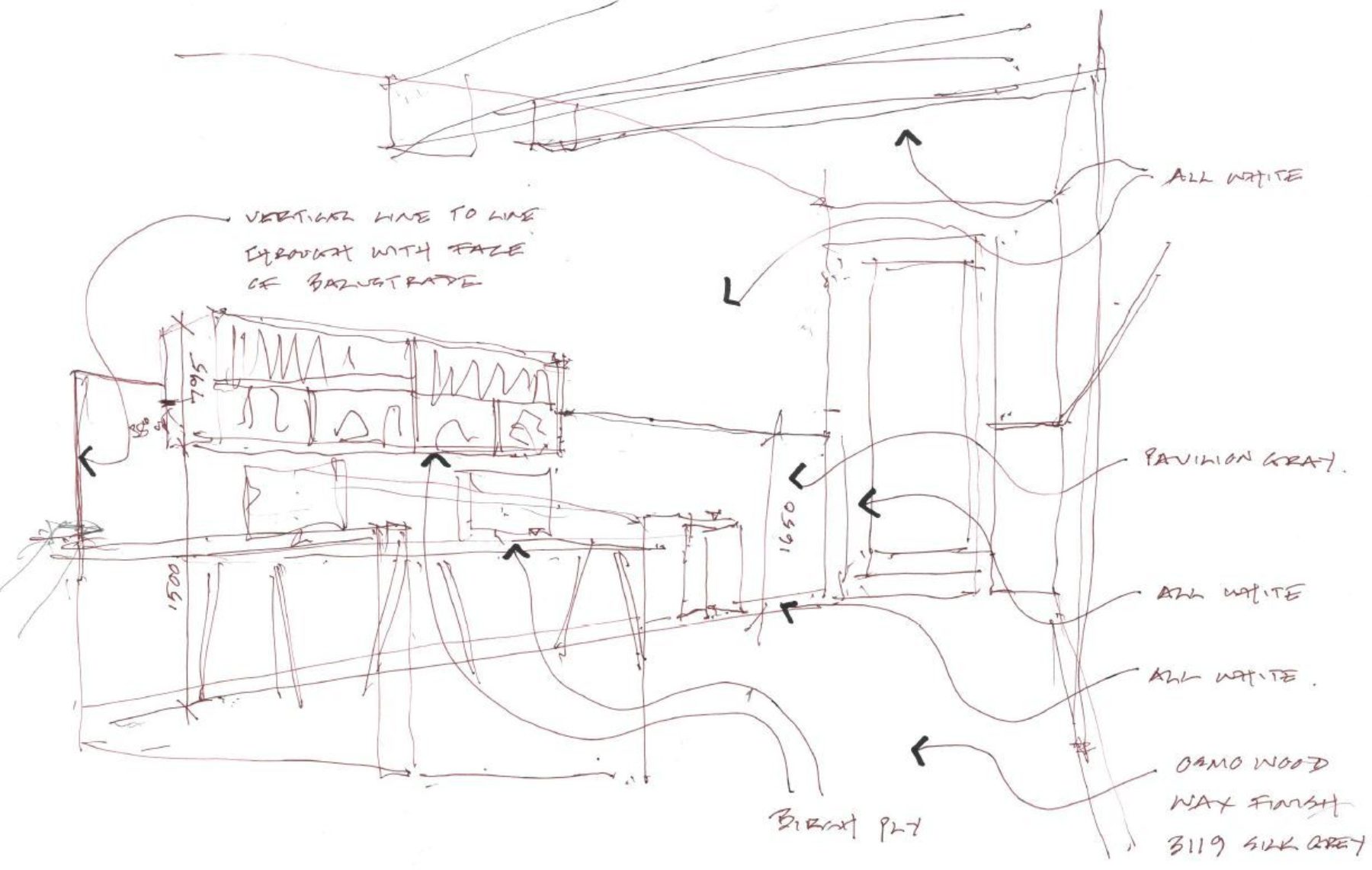 The Working Studio
Inside was a different story, with no desire to conserve the charming Aladdin's Cave interior, or lovingly restore the less-charming open-plan lavvies; and a modern, light-filled office, with a beautifully-turning stair bringing light into a new, lined basement meeting area, kitchen and toilet, has been created.
So we're Buttercup Studios, with the compulsory wearing of 1920s smocks and pinnies being actively considered. And every day a parade of wee children stop at our window and appraise the models – home schooling.