Prudential Reuse of Public Buildings
Malcolm Fraser is working with Jubilee Scotland and the Common Weal on replacement proposals to the Scottish Government's ongoing privatisation policies, with their consequent demolition and rebuild virtue-less cycles. The proposals involve prudential public borrowing and a reconsideration of prudential reuse as well: an end to the abandonment of solid an light-filled old buildings to suit the demands of an industry focussed on recycling our public infrastructure into landfill every few decades. Fraser's contribution is, therefore, tentatively titled "Make-do-and-Mend" – MdaM – to replace PFI, PPP and the like. This coincides with the Saltire Society's digital release of Fraser's 2016 Pamphlet Polemic "Shoddy Schools and Fancy Finance: the Mis-selling of PFI", available here.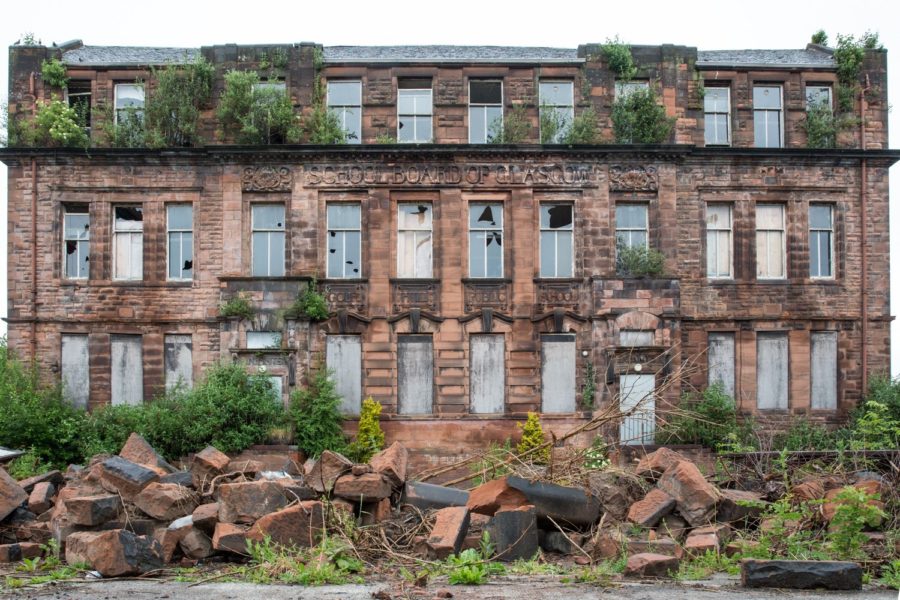 Town Centres
Having led and authored the Scottish Government's 2013 Town Centre Review "Community and Enterprise in Scotland's Town Centres" the Government's new Town Centre Action Group initiative, at a time when covid19 will enormously accelerate changes to the ways we use Town Centres, is timely. Fraser has submitted evidence to the Group as attached, noting the achievements of the 2013 Review and pleading for big, simple structural change around tax and the use of site assembly levers backed by a bolstered Town Centre Occupancy model that assists arts and crafts users into abandoned shop units and converts the old, vacant ex-flats above into much-needed town centre homes.
Edinburgh Trams
Malcolm is working on long-term proposals to support the extension of the trams – as being the best way to spread the city's wealth into its struggling waterfront and south-western communities, along un-and-little-used railway lines. He recently contributed a wee summary diagram to the Edinburgh Architectural Association's "Coarum", illustrating "The Edinburgh Trams and their Virtuous Loops".