Malcolm is fair-chuffed to have co-authored the cover-piece to this year's Annual Journal of the Scottish Vernacular Buildings Working Group. "Fanks, Faulds and Keb-hooses – Utility and Geometry in Rural Scots Vernacular" is co-authored by Malcolm and his pal Mikey Davidson: part-architectural designer and part Borders Shepherd. 
It considers the form and function of Scotland's sheep pens – Fanks in the Highlands and Faulds in the Lowlands and with, on occasion, Keb-hooses at their hearts, to nurture abandoned lambs and social shepherds.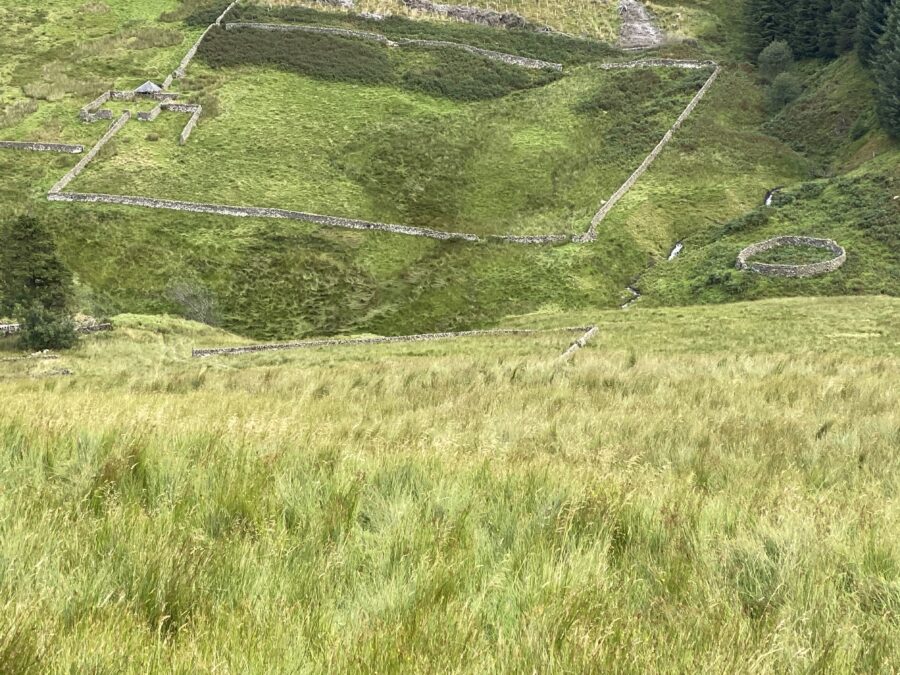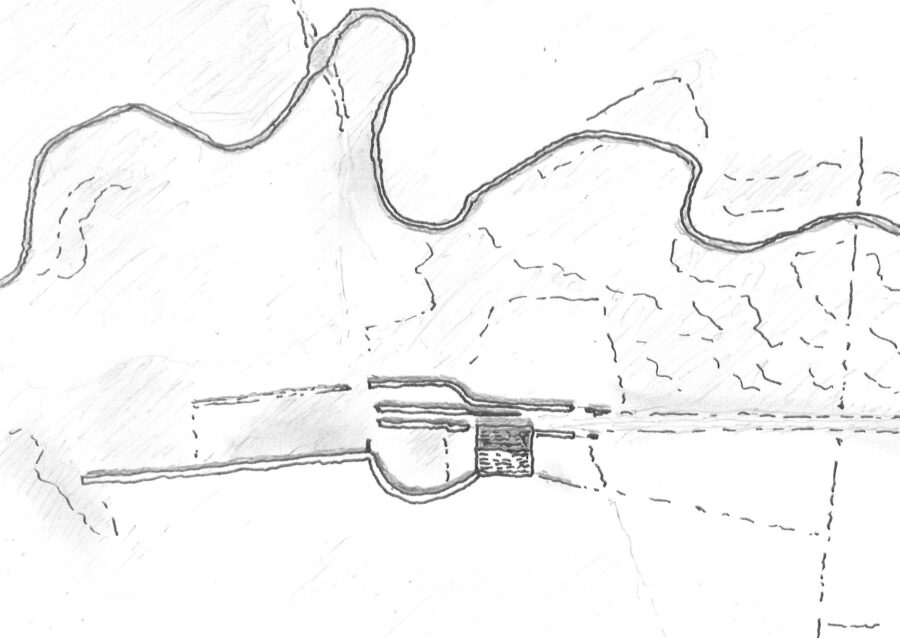 A distinction is noted between the pre-Age-of-Improvement, circular structures, and the later, squared versions, where Enlightenment ideals of order have forced them into orthogonal forms. The rounds make the most effective use of the least material, for the most expansive result, and provide the best shelter – the tear-shaped wind-tunnel of sheep that can shelter on the outside of a circular fold, as opposed to how shelter is stripped by the tearing eddies that shriek round squared corners. Nevertheless all provide a sophisticated working environment, as reported on from the Henderland Faulds where Mikey works.
And further, and cruel, vernacular sophistication is noted in the Gleann Mor structures, over the hill from the abandoned village on Hirta, in the St Kilda archipelago.
This – undoubtedly – collectors' edition, with accompanying pieces, is soon to be available at The Scottish Vernacular Buildings Working Group together with the wealth of previous Journals.