During his tour of Scotland, documented in the television series 'Off-Kilter', the English architecture critic Jonathan Meades describes Scotland's architecture and urbanism as being "alien, strange, often-beguiling", noting it feels "foreign because of its very familiarity". 
He speaks of the Calvinist mentality being engrained in the built fabric of the Scottish landscape, with its blindness to prettification, and sense of aesthetic bereavement. He goes on to note "we overlook the wonderful gift of the ordinary".
In the unit I led together with Chris Lowry and previously with Solidad Garcia Ferrari at the Edinburgh School of Architecture and Landscape Architecture, the University of Edinburgh, we framed our architectural explorations around these themes: the reductivism of Scotland's built landscape; the more archaic origins of our architectural heritage; the weight and powerful material presence of historical buildings; their familiarity and sense of permanence.
While so much of the history of modern architecture has used materials to emphasise lightness and transparency, our unit was interested in exploring the qualities of solidity and mass and considering more homogenous means of construction. We also challenged the process of designing, to focus on the relationship between form and fabric, where spatial principles were intrinsically linked to the physical qualities of the structure and material assembly. We advanced an approach that Adam Caruso has described as making a "material basis for form". Underlying all this was the idea of the emotional potential and physical qualities of materials and the atmospheres they have the potential to create.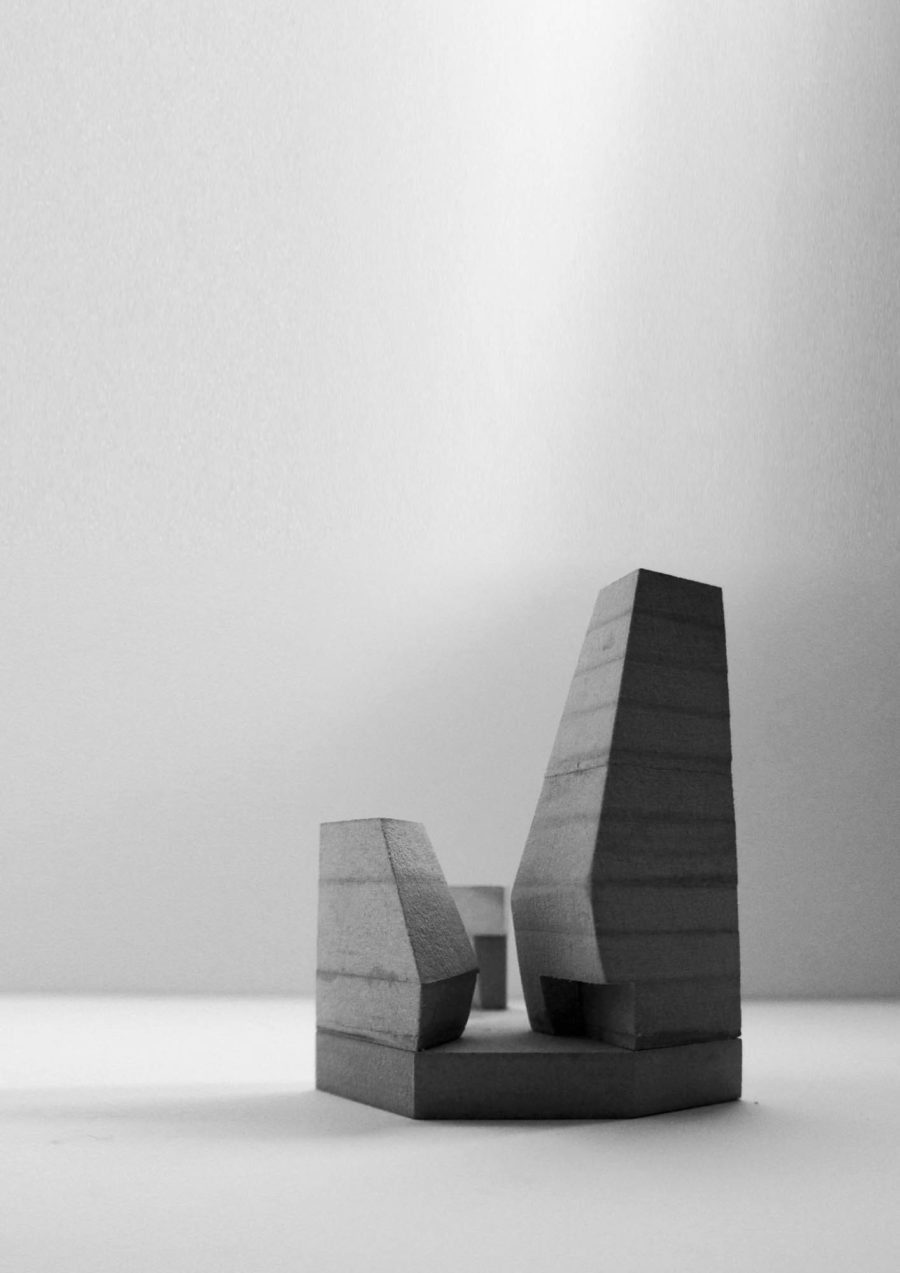 The conversations we have in academia and in practice should have a common purpose in the formation and exchange of ideas
The work of the unit resisted architectural tendencies towards the extraordinary, exploring the notion of normality and really looking at the existing territory of the city to validate the existing context. This more modest approach sought to harness ideas of a cultural continuity, seeing history as a contextual frame of reference.
These academic preoccupations also inform the research-led approach to the work of our practice. Indeed, we believe the conversations we have in both academia and in practice should have a common purpose in the formation and exchange of ideas.
So, we value the art of making, seeing architecture as a practical art, and reject the idea of architecture based on endless novelty and formal invention. We closely observe the given context and its surrounding characteristics to identify potential cues. We like to engage with the physical qualities of materials and their assembly, to harness their experiential potential in the creation of form and space and in the manipulation of light. We do this in the pursuit of an architecture with meaning.