Fraser/Livingstone, with Aquatera on Orkney, and David Narro Associates and Rankin Fraser Landscape Architects, have won an open tender for a masterplan new homes and neighbourhoods in Stromness, second town of the Orkney Islands. 
The sites stretch from Stromness' main street up the hill, infilling between two arms of the existing town – up into the two fields mid-top-left in Jim Richardson's aerial photograph – and in other infill sites rebalancing the town towards its historic centre to its south.  There may also be other, possible windfall, sites in the town. 

Fishbone form

FLA will reference and respect Stromness' characteristic fishbone urban form, whose raggedy main street, with buildings turned perpendicular to it, forming sheltered courts addressing the sea, and teasing and snagging the wind, are an exemplar of a northern isles form that stretches from Aberdeenshire to Bergen, radically-different from today's urbanist, historicist streets-and-blocks orthodoxy.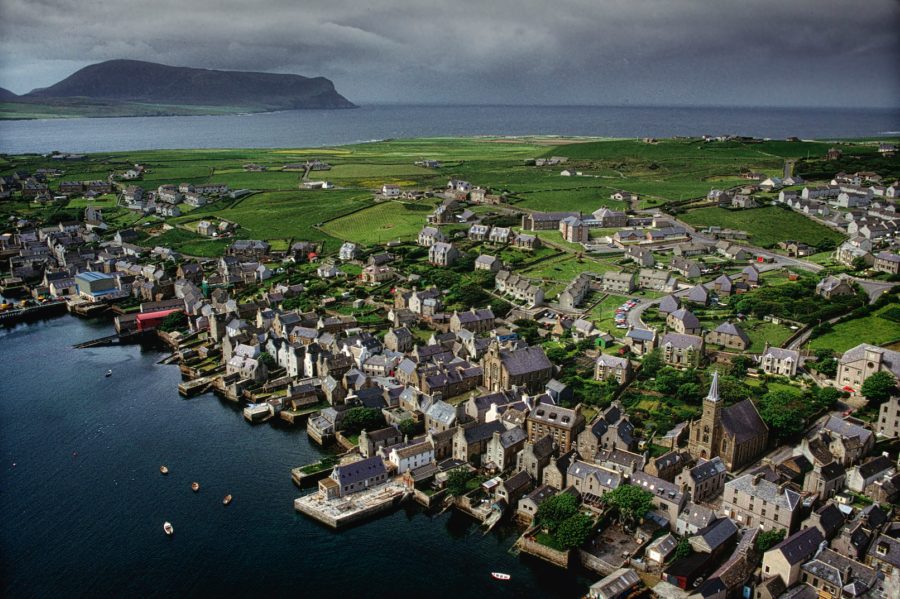 Pierhead Warehouse

In this we are building on our Pierhead Warehouse buildings in Stromness, which combined Council facilities to aid the regeneration of the town centre – Library, Police Station, District Registrar and Social Services, with a replacement shop – around an eighteenth grain warehouse, in a pattern of closes and sheltered courts that extended the urban form. 
The project, as the centre of Orkney Island Council's Townscape Heritage Initiative, was Overall Scottish Winner in the Awards for Quality in Planning and the Overall UK Winner in the RTPI's Silver Jubilee Cup, in 2018.