Achmelvich Beach is one of the glories of Scotland's far north-west cost, with its white sands, turquoise sea and backdrop of Assynt's jaggedy, dragon-backed peaks. Such popularity has brought considerable visitor pressures and the local Assynt Development Trust has stepped forward to take the lead and collaborate with Highland Council to improve and extend the car park and provide a Beach Hub, with toilets, showers, charging points and a Ranger's Hut.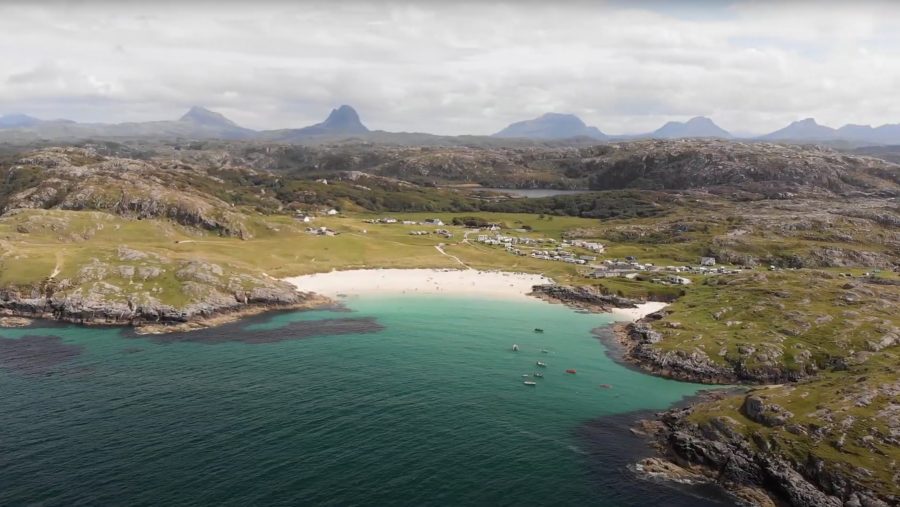 FLA won an invited competition and have designed a pair of timber pavilions, on a terrace overlooking beach, machair and car park, which will be constructed in brut dowel-laminated-timber, with screened loggias and overhanging turfed roofs.
DLT is the simplest mass-timber technology with baulks of timber secured by a hardwood dowel which, taking-on moisture, expands and locks panels of timber that can be low-grade, fast growing – perfect for locally-grown Scottish timber. FLA are therefore working with local sawmills and contractors to make the project a healthy material, carbon lock and circular economy exemplar.
With Business Plan by Community Enterprises, the project is now in for Planning and off for funding.